Standing Out in the "Near Me" Market
May 27, 2020
Blog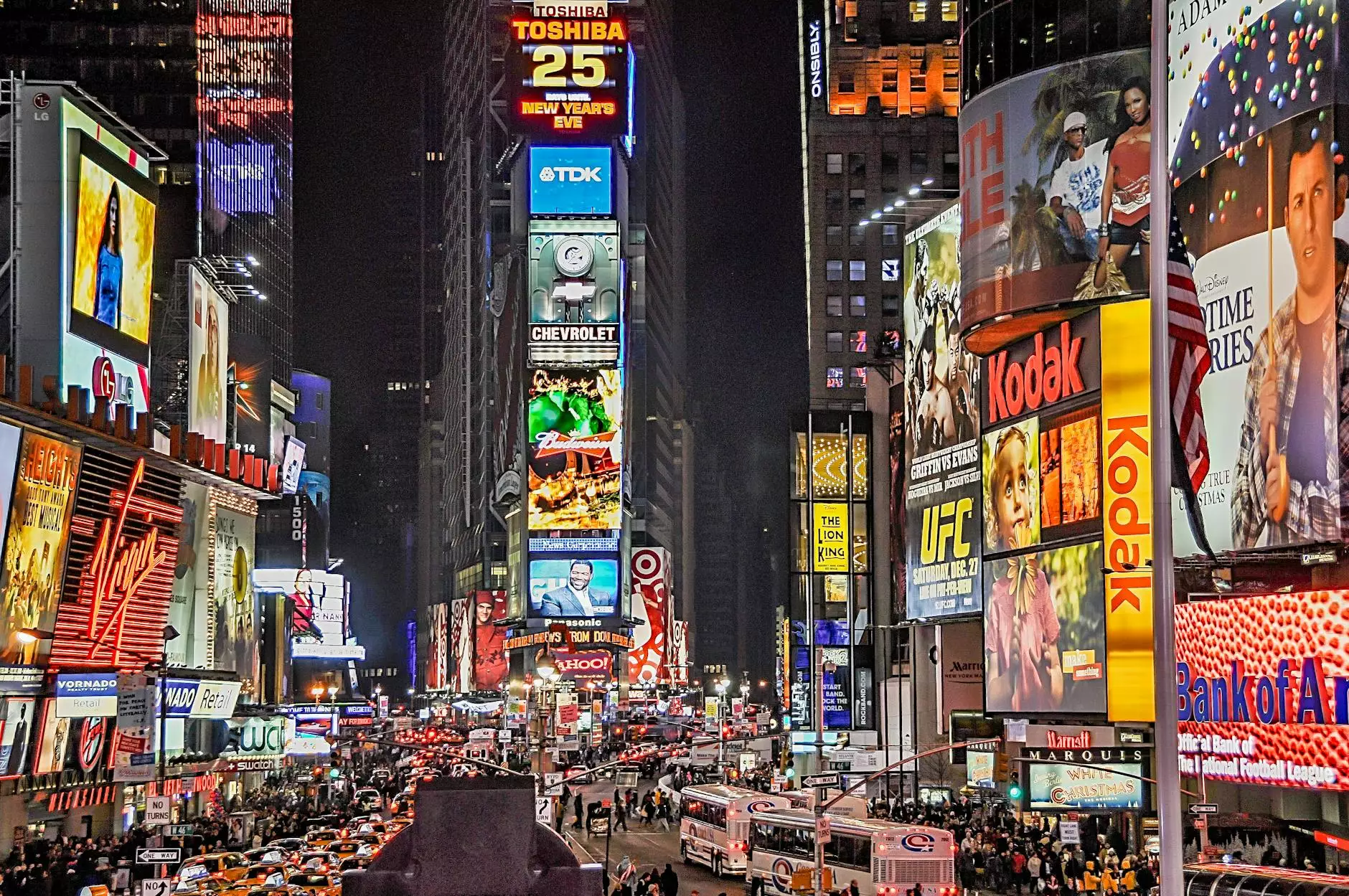 Welcome to Design By Nur, your premier destination for innovative website development solutions. As a leading expert in the business and consumer services category, we understand the importance of standing out in the competitive "Near Me" market. In this article, we will share valuable insights and strategies that will help your business attract more customers and outperform your competitors.
The Power of Local Search
In today's digital landscape, local search has become a game-changer for businesses targeting customers in their vicinity. When users search for products or services online, search engines like Google prioritize delivering relevant results based on the user's location. This creates a massive opportunity for businesses to tap into the "Near Me" market and drive targeted traffic to their websites.
By optimizing your website for local search, you can ensure that your business appears prominently in search results when users look for services in their vicinity. This increased visibility can significantly boost your chances of attracting more customers locally and standing out from the competition.
Optimizing Your Website for Local Search
To effectively optimize your website for local search and maximize your visibility in the "Near Me" market, consider implementing the following strategies:
1. Targeting Relevant Keywords
Utilize targeted keywords that include your location and the services you offer. By strategically incorporating these keywords into your website's content, meta tags, and headings, you can increase the chances of appearing in relevant local search results. However, remember to maintain a natural and user-friendly tone throughout your website.
2. Creating Location-Specific Landing Pages
Create dedicated landing pages for each service area or location you serve. These pages should include comprehensive information about the services you offer in each specific area. By tailoring content to target different locations and incorporating relevant keywords, you can effectively maximize your visibility in each location and capture the attention of potential customers.
3. Optimizing Google My Business
Setting up and optimizing your Google My Business listing is crucial for local search success. Make sure to provide accurate and up-to-date information about your business, including location, contact details, and business hours. Encourage customers to leave reviews, as positive reviews can significantly boost your local search rankings and credibility.
4. Building High-Quality Backlinks
Backlinks from reputable websites play a vital role in improving your website's authority and visibility in search results. Engage in outreach activities and collaborations with local businesses, organizations, and industry influencers to acquire high-quality backlinks. These backlinks demonstrate to search engines that your website is a trustworthy and reliable source of information.
The Importance of User Experience
While optimizing your website for local search is crucial, it is equally important to prioritize user experience. A well-designed and user-friendly website enhances your chances of converting visitors into customers and amplifies your overall online presence. Consider the following factors to enhance user experience:
1. Mobile-Friendly Design
In today's mobile-driven world, having a website that is mobile-friendly is non-negotiable. Optimize your website's design to ensure it is responsive, meaning it adapts seamlessly to different screen sizes and devices. This will enhance user experience and improve your chances of attracting and retaining mobile users.
2. Fast Loading Speed
Nothing frustrates users more than a slow-loading website. Optimize your website's loading speed by minimizing large image sizes, leveraging browser caching, and utilizing efficient coding practices. A fast-loading website not only improves user experience but also positively impacts your search engine rankings.
3. Intuitive Navigation
Make sure your website's navigation is intuitive and user-friendly. Visitors should be able to easily find the information they are looking for without any confusion. Well-organized menus, clear headings, and a logical site structure contribute to an enjoyable browsing experience.
4. Engaging and Relevant Content
Create valuable and engaging content that is tailored to your target audience. Incorporate relevant keywords naturally into your content while providing comprehensive information and answers to common questions. By delivering high-quality content, you can establish your authority, build trust, and increase the likelihood of attracting and retaining customers.
In Conclusion
As a leading provider of website development services, Design By Nur understands the intricacies of standing out in the "Near Me" market. By optimizing your website for local search, prioritizing user experience, and implementing effective strategies, you can elevate your online presence, attract more customers, and outperform your competitors. Contact us today to learn more about how our expert team can help your business thrive in the digital landscape.
Keywords: Near Me, Business and Consumer Services, Website Development, Local Search, Google My Business, Search Engine Optimization
Title: Standing Out in the "Near Me" Market | Design By Nur
Description: Learn how to stand out in the competitive "Near Me" market and attract more customers with Design By Nur, the leading business and consumer services provider specializing in website development.