Bryan Schoen - Design By Nur
Sep 6, 2018
Blog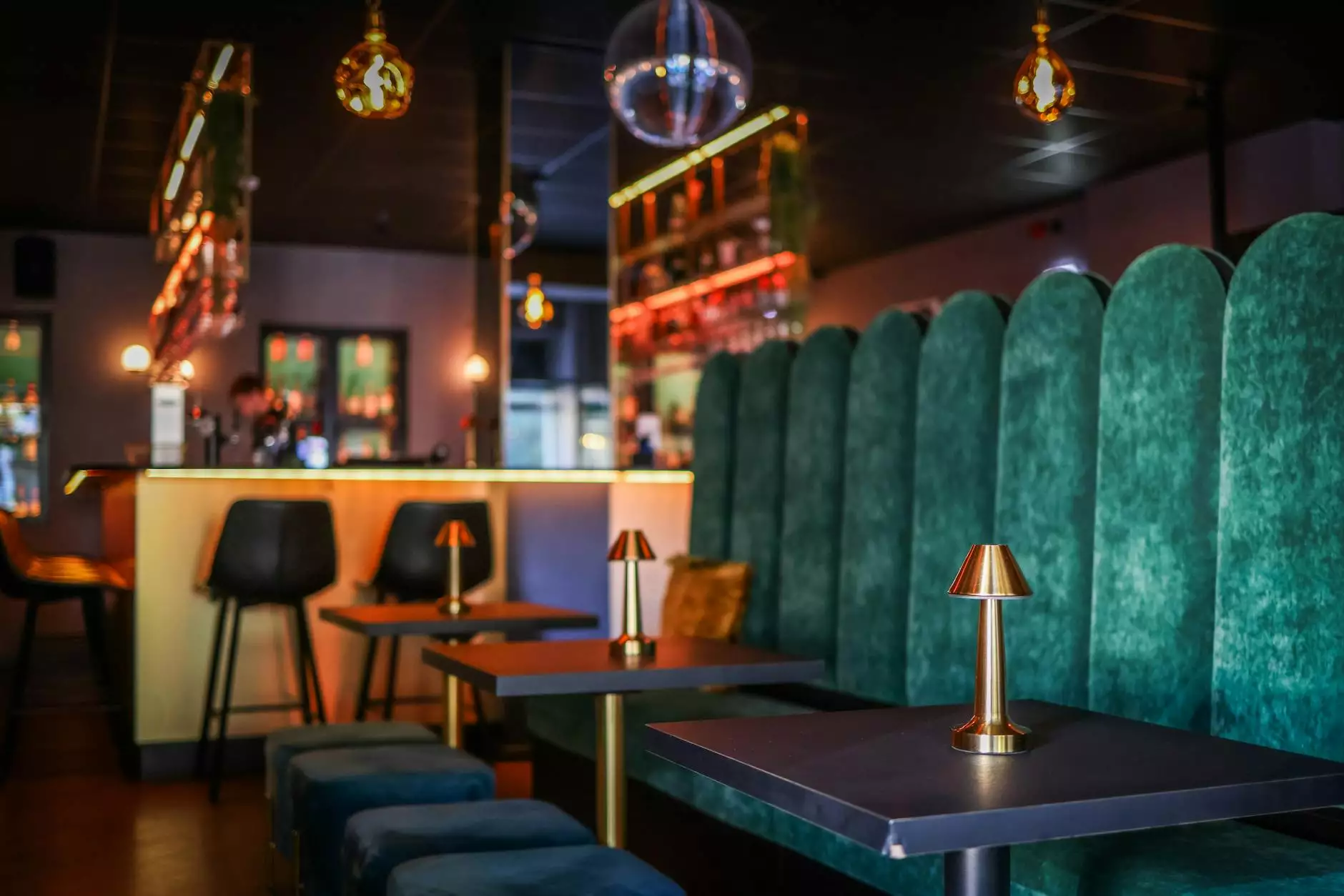 About Bryan Schoen
Bryan Schoen is a highly skilled SEO expert and high-end copywriter at Design By Nur. With his expertise, he can help your business reach new heights online. With Bryan's extensive knowledge in search engine optimization and his exceptional copywriting skills, he can craft content that will help your website truly stand out.
Professional Website Development Services
If you are in need of top-notch website development services for your business, Design By Nur is the perfect place for you. We understand the importance of having a visually appealing and user-friendly website to attract and engage your target audience.
At Design By Nur, we offer comprehensive website development services that cater to your specific needs. Our team of experienced developers and designers work closely with you to create a customized website that reflects your brand identity and communicates your key messages effectively.
Why Choose Our Website Development Services?
1. Expertise in Responsive Design
In today's mobile-driven age, having a responsive website is crucial. Our expert developers ensure that your website looks and functions seamlessly across all devices, whether it's a desktop, tablet, or smartphone. With a responsive design, you can reach a wider audience and provide a consistent user experience.
2. Customized Website Design
We believe that each business is unique and deserves a website that reflects its individuality. Our talented designers will work closely with you to understand your brand identity and design a website that aligns perfectly with your vision. From color schemes to typography, every element will be carefully chosen to create a visually stunning website.
3. Search Engine Optimization (SEO) Integration
As an experienced SEO expert, Bryan Schoen knows the importance of integrating SEO strategies into the website development process. By optimizing your website's structure, content, and meta tags, we ensure that your website ranks higher in search engine results pages. This increased visibility leads to higher organic traffic and potential customer conversions.
4. User-Friendly Content Management Systems
Managing and updating your website should be a breeze. We offer user-friendly content management systems (CMS) that allow you to easily edit and add content to your website without any technical knowledge. Our team will provide training and ongoing support to ensure you make the most out of your website.
Get Started with Design By Nur
Are you ready to take your online presence to the next level? Contact Bryan Schoen, the SEO expert and high-end copywriter at Design By Nur, to discuss your website development needs. With our expertise, attention to detail, and commitment to delivering outstanding results, we are confident in providing you with a website that surpasses your expectations.
About Design By Nur
Design By Nur is a leading website development agency specializing in helping businesses thrive in the digital world. With our comprehensive range of services, including website design, development, and digital marketing, we have successfully assisted numerous clients in achieving their online goals.
Our Commitment to Excellence
At Design By Nur, we are relentlessly committed to delivering excellence in everything we do. We combine creativity, innovation, and technical expertise to produce exceptional websites that captivate audiences and drive tangible results.
Unleash Your Business's Potential
Our mission is to help businesses of all sizes unleash their potential through cutting-edge website development solutions. Whether you are a startup looking to make a strong online debut or an established business aiming to refresh your digital presence, Design By Nur is your go-to partner.
Contact Us
To learn more about our website development services or to discuss your project requirements, get in touch with Bryan Schoen at Design By Nur. We are excited to embark on this journey with you and help you achieve online success!
Testimonials
"Bryan Schoen and Design By Nur exceeded our expectations with their website development services. The website they created for us perfectly represents our brand and has helped us attract more customers." - John Johnson, CEO, ABC Company
"Design By Nur is a reliable and talented team. They developed a visually stunning and user-friendly website for us, which has significantly improved our online presence." - Sarah Smith, Marketing Manager, XYZ Corporation
"Thanks to the expertise of Bryan Schoen and Design By Nur, our website now ranks higher in search engine results and generates more organic traffic. Their SEO integration has been instrumental in our online growth." - David Davis, Co-Founder, 123 Enterprises
© 2022 Bryan Schoen - Design By Nur. All rights reserved.