Local SEO Services Bend Oregon - Design By Nur
Feb 17, 2018
Services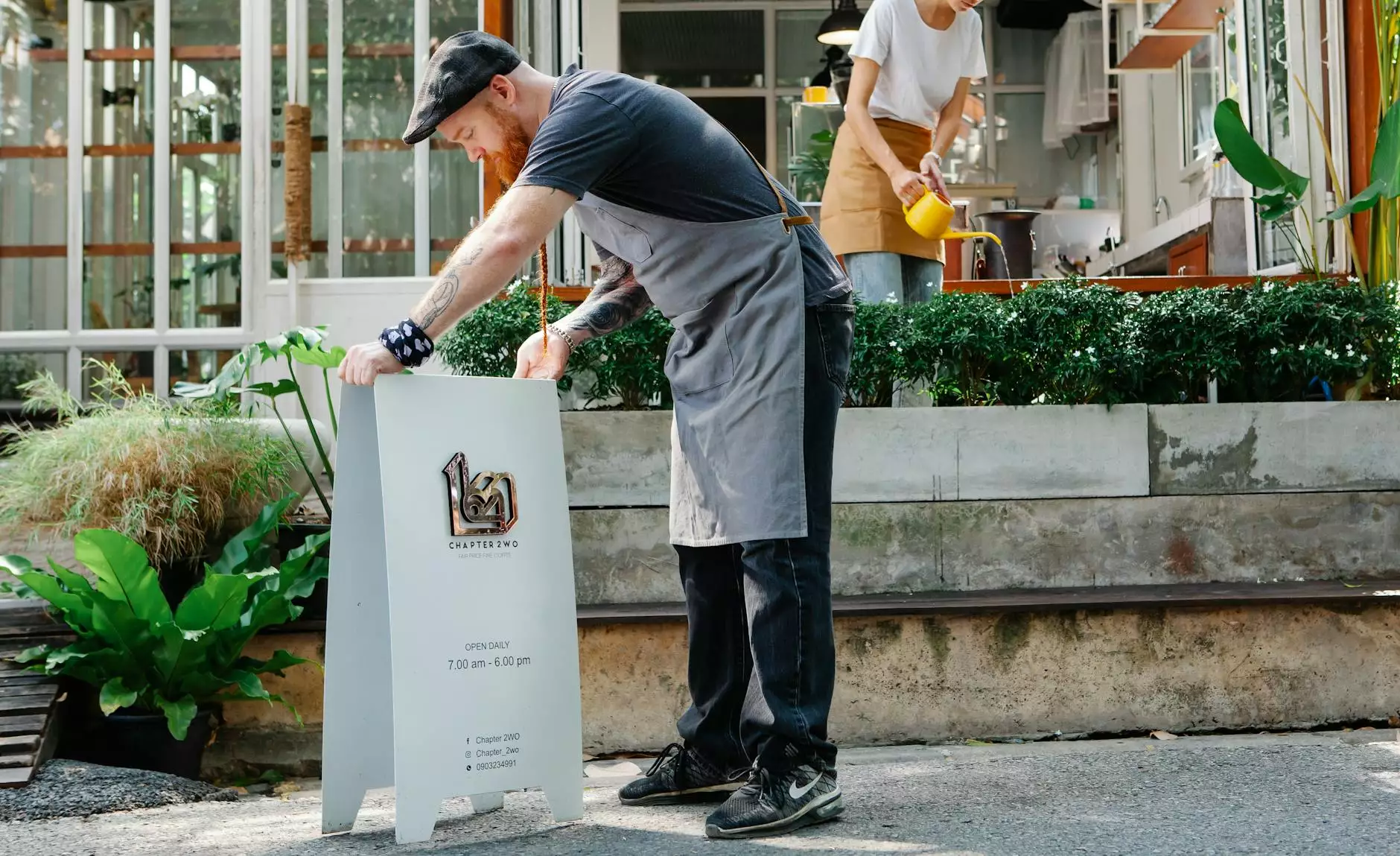 Boost Your Business With Local SEO Services
Looking to improve your online presence in Bend, Oregon? Design By Nur offers exceptional local SEO services that are designed to optimize your website and increase its visibility on search engines like Google. With our team of experts, we specialize in website development and business and consumer services, ensuring that your website ranks higher and attracts more potential customers.
Why Choose Design By Nur for Local SEO Services?
At Design By Nur, we understand the importance of delivering quality local SEO services that drive tangible results for your business. Here's why you should choose us:
Expert Team
Our team consists of experienced professionals who stay up-to-date with the latest SEO trends and techniques. We have a deep understanding of the Bend, Oregon market and can tailor our strategies to suit your specific business needs.
Customized Strategies
We believe in a personalized approach to local SEO. Our experts analyze your business, target audience, and competition to create customized strategies that maximize your online visibility and generate relevant traffic.
Comprehensive Website Analysis
Before implementing any SEO strategies, we conduct a thorough analysis of your website. Our experts identify areas that need improvement, such as on-page optimization, website structure, and keyword targeting.
Keyword Research
Keywords play a crucial role in SEO. Our team conducts extensive keyword research to identify the most relevant and high-performing keywords for your business. By optimizing your website with these keywords, we can outrank your competitors and attract more organic traffic.
On-Page Optimization
Optimizing your website's on-page elements is essential for better search engine rankings. We optimize your website's meta tags, URLs, headings, and content to make it more search engine-friendly, helping you outrank your competitors in Bend, Oregon.
Local Citations and Listings
To enhance your website's local visibility, we create accurate and consistent citations and listings on various online directories and platforms. This improves your online reputation and helps potential customers find your business more easily.
Quality Link Building
Backlinks from high-authority websites can significantly boost your website's credibility and visibility. Our team employs white-hat techniques to acquire relevant, high-quality backlinks that improve your search engine rankings and drive targeted traffic to your website.
How Local SEO Services Can Benefit Your Business
Investing in local SEO services can provide numerous benefits for your business in Bend, Oregon:
Increased Visibility
By optimizing your website, you increase its visibility in local search results. This ensures that your business is easily discoverable by potential customers who are actively searching for products or services in Bend.
Targeted Traffic
Local SEO helps attract highly targeted traffic to your website. By optimizing your site with location-specific keywords, you can reach customers who are specifically looking for businesses like yours in Bend, Oregon.
Improved Conversion Rates
When potential customers find your website in local search results, they are more likely to convert into paying customers. By appearing in relevant search queries, you increase the chances of attracting customers who are ready to make a purchase or inquire about your services.
Competitive Advantage
With effective local SEO strategies, you can outrank your competitors in Bend, Oregon. This ensures that your business stands out and attracts a larger share of the local market, giving you a competitive edge.
Brand Authority
High search engine rankings portray your business as a reputable and trustworthy brand. When your website consistently appears at the top of search results, it enhances your brand's authority and credibility in the eyes of potential customers.
Contact Design By Nur for Local SEO Services in Bend, Oregon
If you are ready to boost your online presence and outrank your competitors in Google, Design By Nur is here to help. With our expert local SEO services and extensive knowledge of website development, we can take your business to new heights.
Contact Design By Nur today to learn more about our local SEO services and how we can tailor a strategy that meets your unique business needs in Bend, Oregon. Don't let your competitors take all the spotlight - take charge of your online presence with our top-notch local SEO services.