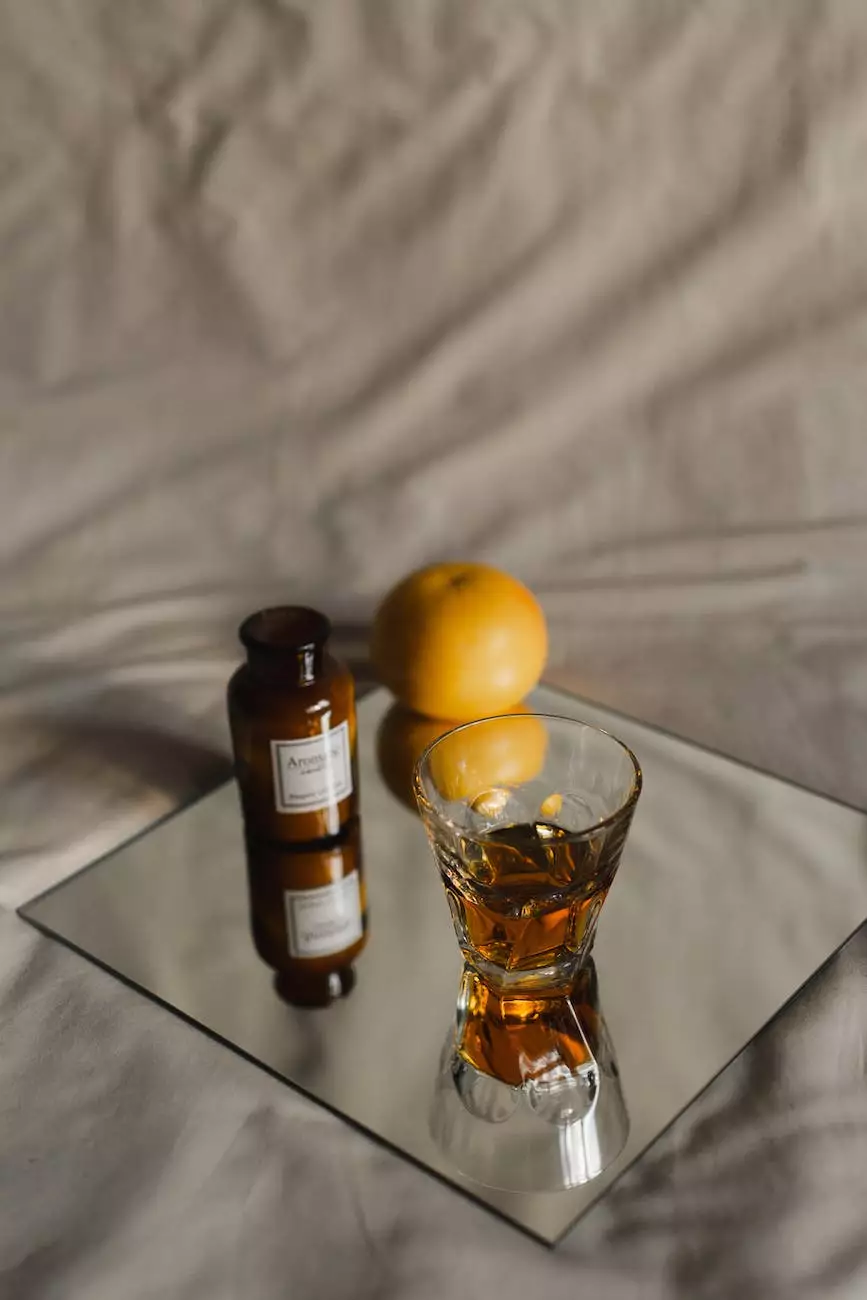 Indulge in the World of Fine Whiskey
Welcome to the captivating realm of High Caliber Whiskey, where passion and craftsmanship converge. At Design By Nur, we bring the legacy of whiskey crafting online, offering a comprehensive range of the finest whiskeys, expertly curated collections, and educational resources to satisfy the aficionado within.
The Art of Whiskey Making
Discover the intricate process behind creating the perfect whiskey. Our team of distillers and experts dedicatedly employ time-honored techniques, using the finest ingredients to produce exquisite flavors that transcend the ordinary. From selecting the grains to the fermentation, distillation, maturation, and bottling process, every step is executed with unparalleled precision.
Explore a World of Flavors
High Caliber Whiskey offers an extensive range of flavors to cater to various palates. Whether you prefer the smoky notes of peat or the smooth sweetness of aged bourbon, our curated collection is sure to satisfy the most discerning whiskey enthusiasts. Embark on a sensory journey as you delve into the depths of our meticulously crafted whiskey selections.
Uncover Rare and Limited Editions
Design By Nur takes pride in showcasing a selection of rare and limited-edition whiskeys sourced from renowned distilleries across the globe. Our exclusive range includes releases from historic distilleries, limited cask finishes, and one-of-a-kind collaborations. Indulge in the extraordinary and savor the distinctive complexities and nuances of these exceptional creations.
Elevate Your Whiskey Knowledge
Deepen your understanding of the whiskey world with our educational resources. Our website features informative articles, tasting guides, and whiskey reviews, all designed to expand your knowledge and enhance your appreciation for this timeless spirit. Uncover the stories, traditions, and innovations that shape the whiskey industry and captivate enthusiasts worldwide.
Whiskey Accessories and Merchandise
Complete your whiskey experience with our selection of premium accessories and merchandise. From elegant whiskey glasses and decanters to specialized tasting sets, our range of products is curated to elevate your whiskey-drinking rituals. Discover the perfect gift for a whiskey lover or enhance your own collection with our thoughtfully crafted pieces.
Website Development for the Business and Consumer Services Industry
Design By Nur specializes in website development for the business and consumer services industry. With our extensive expertise and in-depth understanding of the whiskey world, we create responsive and visually stunning websites that showcase your brand and products in the best light. Our tailored solutions cater to your unique requirements, ensuring a seamless user experience and driving customer engagement.
Harness the Power of High-Quality Web Design
In today's digital landscape, a visually appealing and user-friendly website is essential for businesses to thrive. At Design By Nur, we combine cutting-edge web design techniques with effective search engine optimization strategies to ensure your website stands out from the competition. Our commitment to creating exceptional online experiences empowers you to reach your target audience and establish a strong online presence.
Partner with Design By Nur
As a leading provider of website development services for the business and consumer services industry, Design By Nur is dedicated to helping brands like yours excel in the digital realm. Our team of skilled professionals are passionate about turning your vision into a reality, delivering tailored solutions that bring your whiskey business to life. With Design By Nur as your partner, you can confidently navigate the online landscape and attract customers with a website that truly represents your brand.
Experience High Caliber Whiskey Today
Embark on a journey of indulgence and refinement with High Caliber Whiskey. Explore our extensive collection, immerse yourself in the world of fine whiskey, and elevate your appreciation for this timeless spirit. Contact Design By Nur today to discuss your website development needs and let us bring your whiskey business to new heights.
High-quality whiskeys meticulously crafted to perfection
Expertly curated collections featuring rare and limited editions
Informative resources to deepen your whiskey knowledge
Premium whiskey accessories and merchandise for the ultimate experience
Custom website development for the business and consumer services industry
Visually stunning web design that captivates your audience
Unleash the potential of your whiskey business with Design By Nur