The 2021 Guide to Used Car Advertising
Aug 26, 2022
Blog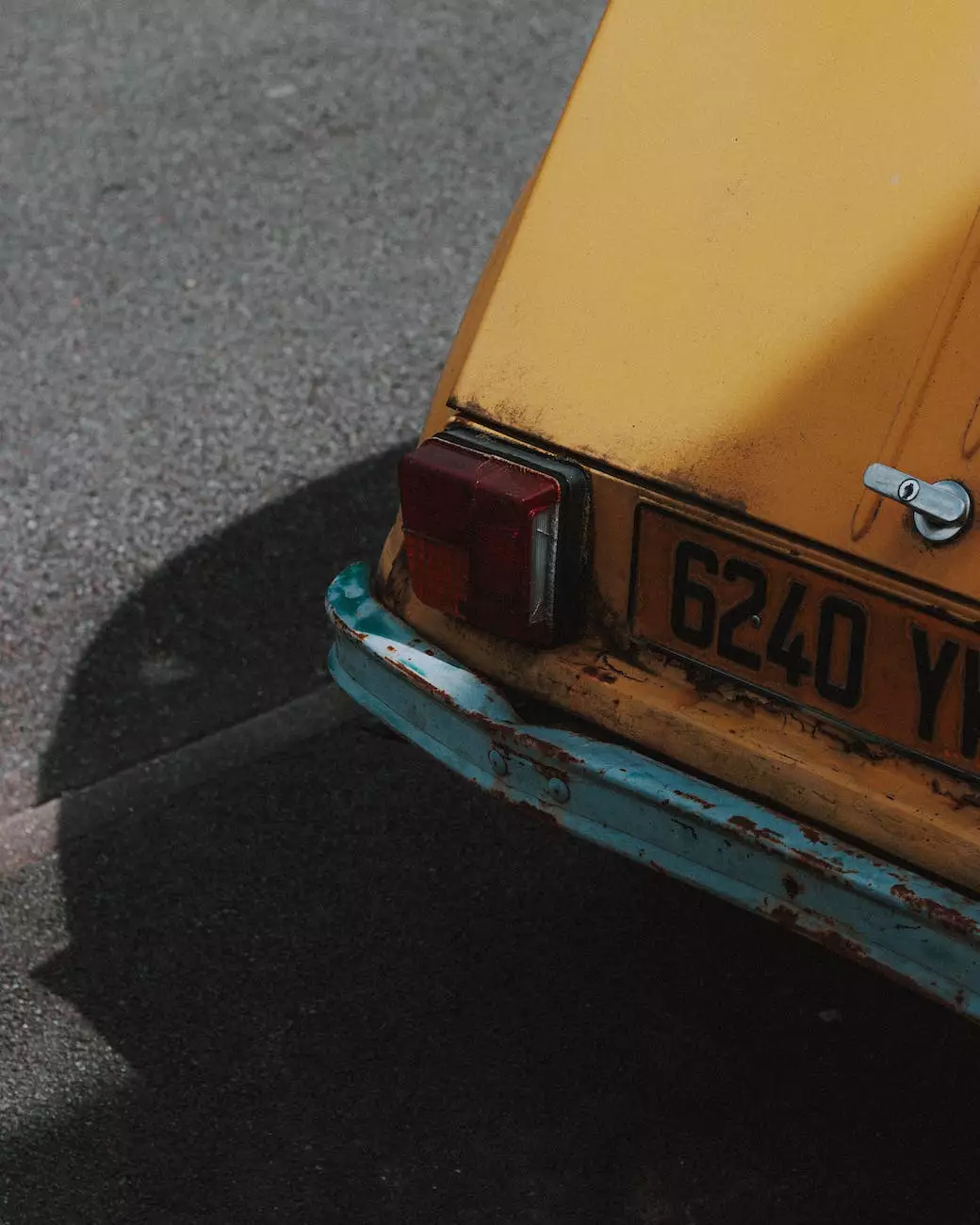 Introduction
Welcome to the comprehensive guide on used car advertising in 2021, brought to you by Design By Nur. In this guide, we will provide you with expert insights, strategies, and techniques that will help you effectively market your used cars and stand out from the competition. Whether you are a dealership, automotive reseller, or an individual looking to sell your used car, this guide is packed with valuable information to boost your advertising campaigns.
Understanding the Importance of Used Car Advertising
Effective used car advertising plays a crucial role in driving sales and generating leads. With the growing competition in the automotive industry, it's essential to have a well-planned and targeted advertising strategy to reach potential buyers. At Design By Nur, we understand the significance of creating impactful advertisements that resonate with your target audience and help you achieve your sales goals.
Identifying Your Target Audience
Before diving into the advertising strategies, it's important to identify your target audience. Understanding who your potential buyers are will allow you to tailor your messaging and choose the most effective advertising platforms. Whether you are targeting first-time car buyers, young professionals, or families, knowing their preferences and needs will enable you to craft compelling advertisements that speak directly to them.
Choosing the Right Advertising Channels
There are various advertising channels available for promoting used cars in 2021. It's important to select the ones that align with your target audience and provide the best visibility. Some effective channels to consider are:
Online classifieds websites: List your used cars on popular online platforms where buyers search for vehicles.
Social media platforms: Utilize the power of social media advertising to reach a wider audience and engage with potential buyers.
Automotive-specific websites: Explore websites dedicated to buying and selling used cars to target a more focused audience.
Local newspapers and magazines: Advertise in local publications to reach buyers in your area.
Crafting Compelling Advertisements
The success of your used car advertising campaign depends on how well you craft your advertisements. Here are some tips to create compelling ads:
1. Write Engaging Ad Copy
Capture the attention of potential buyers with persuasive and compelling ad copy. Highlight the unique selling points of your used cars, such as low mileage, excellent condition, or additional features. Use strong and descriptive language to evoke emotions and entice buyers to take action.
2. Include High-Quality Images
A picture is worth a thousand words, and in the case of used car advertising, it's crucial to include high-quality images that showcase your vehicles. Invest in professional photography or capture appealing images that showcase the unique features and condition of each car. Images have the power to create a positive first impression and attract more buyers.
3. Provide Accurate and Detailed Descriptions
Transparency is key when it comes to used car advertising. Provide accurate and detailed descriptions of each vehicle, including its history, maintenance records, and any additional accessories or upgrades. Buyers appreciate honesty and thoroughness, which can help build trust and increase the likelihood of a successful sale.
4. Use Keywords Strategically
Strategically incorporating relevant keywords in your advertisements can improve their visibility in search engine results. Research relevant keywords related to the make, model, and features of your used cars. Include them naturally in your ad titles, descriptions, and tags to enhance your search rankings and attract organic traffic.
Measuring and Optimizing Your Advertising Performance
Once your advertisements are live, it's crucial to continuously measure and optimize their performance. Monitor key metrics such as click-through rates (CTRs), conversion rates, and leads generated. Analyze the data to identify areas for improvement and make necessary adjustments to your advertising strategy. Regular optimization will ensure that you are getting the most out of your advertising budget and maximizing your returns.
Conclusion
In conclusion, effective used car advertising is essential for success in the automotive industry. With the strategies and techniques provided in this comprehensive guide, you are equipped with the knowledge to create impactful advertisements that will help you outrank your competition. Remember to understand your target audience, choose the right advertising channels, craft compelling ads, and continuously measure and optimize your advertising performance. At Design By Nur, we are dedicated to helping businesses and individuals excel in their used car advertising endeavors. Get started today and drive the sales you deserve!