Packaging Design in Spokane, WA
Dec 17, 2019
Services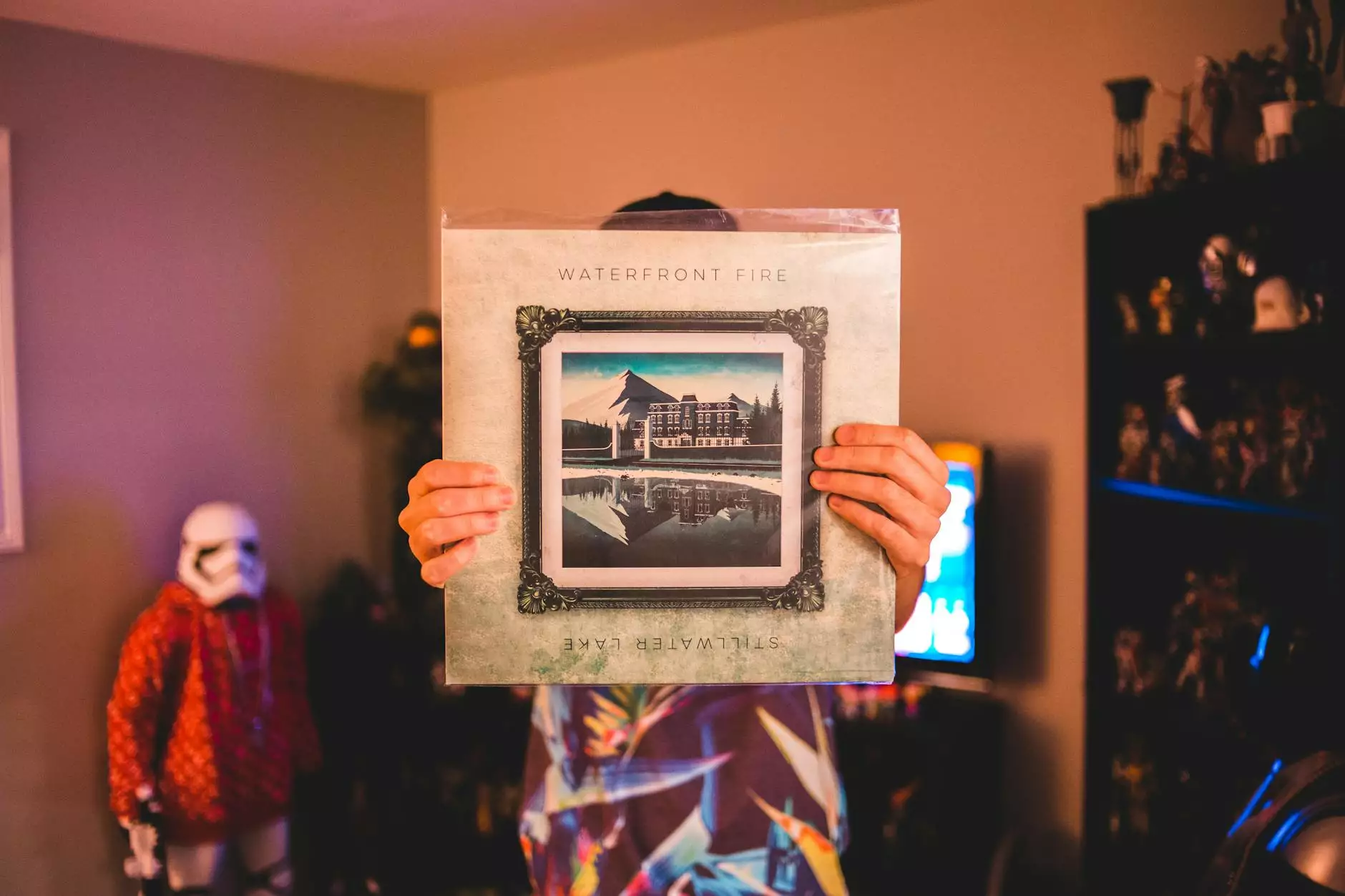 Welcome to Design By Nur, the leading provider of exceptional packaging design services in Spokane, WA. Our team of highly skilled and creative designers is dedicated to delivering top-notch packaging solutions that captivate and engage your target audience. With our expertise and innovative approach, we can help your business stand out in the competitive market.
Why Choose Design By Nur?
At Design By Nur, we understand the importance of compelling packaging design in attracting customers and boosting sales. Our expert team combines artistic flair and strategic thinking to create packaging that not only represents your brand's essence but also communicates its value to potential buyers.
Here are some key reasons why you should choose us for your packaging design needs:
1. Experience and Expertise
With years of experience in the industry, we have honed our skills and gained invaluable expertise in designing packaging solutions for a wide range of businesses. We stay up-to-date with the latest design trends and technological advancements to ensure that our clients receive cutting-edge solutions that meet their unique requirements.
2. Customized Approach
We believe that every brand is unique and deserves a packaging design that reflects its individuality. Our team takes the time to understand your business, target audience, and goals to craft customized packaging solutions that align with your brand's identity and value proposition. We work closely with you throughout the design process to ensure that the final result exceeds your expectations.
3. Visually Stunning Designs
Our designers have a keen eye for aesthetics and are skilled in creating visually stunning packaging designs that make a lasting impression. We understand the importance of visual appeal in capturing customers' attention, and we utilize color theory, typography, and graphic elements to create packaging that stands out from the competition.
4. Functionality and Practicality
While aesthetics are essential, we also prioritize functionality and practicality in our packaging designs. We take into consideration factors such as product protection, ease of use, and sustainability to ensure that your packaging not only looks great but also serves its intended purpose effectively. Our designs strike the perfect balance between visual appeal and functionality.
5. Comprehensive Solutions
At Design By Nur, we offer end-to-end packaging design solutions to cater to all your branding needs. From conceptualization and design to production and printing, we handle every aspect of the packaging design process. Our comprehensive approach ensures that your packaging is seamlessly integrated with your overall brand strategy, creating a cohesive and impactful brand image.
Our Packaging Design Process
We follow a tried and tested packaging design process that guarantees exceptional results. Here's an overview of our process:
1. Discovery and Research
First, we dive deep into understanding your business, target audience, competitors, and industry trends. This research phase enables us to gather valuable insights that shape the direction of the packaging design.
2. Concept Development
Based on our research, we develop several creative concepts that align with your brand's positioning and values. These concepts are then presented to you for feedback and approval.
3. Design and Iteration
Once a concept is selected, our designers work their magic to bring it to life. We pay meticulous attention to detail and iterate on the design until it meets your exact requirements and exceeds your expectations.
4. Prototyping and Testing
We create physical or digital prototypes to test the functionality, usability, and aesthetic appeal of the packaging design. This stage allows us to identify any potential issues or improvements before moving forward with production.
5. Production and Delivery
Finally, we oversee the production process to ensure that the packaging design is faithfully reproduced. Our strong relationships with trusted suppliers enable us to deliver high-quality packaging materials within agreed timelines.
By following this meticulous process, we consistently deliver packaging designs that resonate with your target audience and contribute to your brand's success.
Industries We Serve
Design By Nur has extensive experience in providing packaging design services across various industries. We have had the pleasure of working with clients from the following sectors:
Food and Beverage
Cosmetics and Beauty
Fashion and Apparel
Healthcare and Pharmaceuticals
Consumer Electronics
Home and Lifestyle
And many more!
Our versatility allows us to create packaging designs that cater to the unique demands of each industry while encapsulating the brand's essence. Whether you need an elegant and minimalist design or a vibrant and eye-catching packaging solution, we have the expertise to deliver exceptional results.
Contact Us Today
If you're looking for top-notch packaging design services in Spokane, WA, Design By Nur is your ultimate partner. Our team of passionate designers is committed to helping your brand make a memorable impact through exceptional packaging design. Contact us today to discuss your project and take the first step towards creating packaging that sets your business apart.
Remember, great packaging design is more than just aesthetics; it's about telling your brand's story and connecting with your target audience. Let Design By Nur be your trusted partner in crafting packaging solutions that not only impress but also drive brand growth and customer loyalty. Get in touch with us now!