Canon imageFORMULA DR-C230
Jun 27, 2020
Products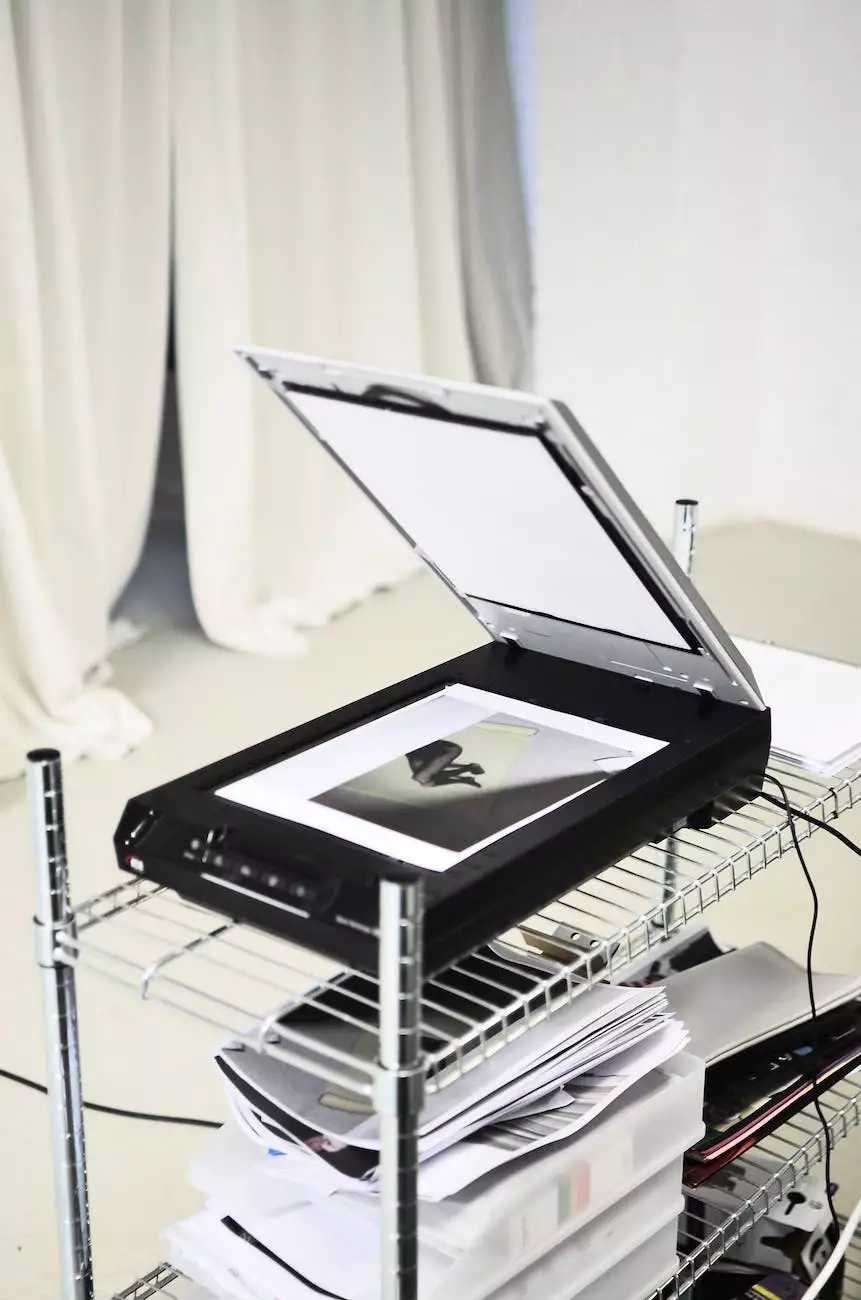 Advanced Scanning Capabilities for Efficient Document Management
Design By Nur proudly presents the Canon imageFORMULA DR-C230, a cutting-edge document scanner designed to streamline and enhance your document management processes. This high-performance machine combines top-notch scanning technology with user-friendly features, making it the perfect choice for businesses and consumers alike.
Key Features and Benefits
Superior Scanning Speed and Quality
The Canon imageFORMULA DR-C230 is built to deliver exceptional scanning speed and superior image quality. With its advanced CMOS CIS sensor and high-speed USB 3.1 connectivity, this scanner ensures swift and reliable document digitization, enabling you to efficiently convert physical documents into electronic formats.
Automatic Document Feeder (ADF) for Increased Productivity
Boost your productivity with the built-in Automatic Document Feeder (ADF) of the Canon imageFORMULA DR-C230. This feature allows you to load up to 60 sheets of paper for continuous scanning, eliminating the need for manual feeding and saving you valuable time during large-scale digitization projects.
Advanced Image Processing Technology
Equipped with advanced image processing capabilities, the Canon imageFORMULA DR-C230 guarantees optimal scan results. Its dynamic skew correction feature automatically straightens skewed documents, ensuring accurate and readable scans every time. Additionally, the MultiStream functionality allows simultaneous output of different image types, such as black-and-white, grayscale, and color, providing versatility in document formats.
Effortless Integration and Customization
Integrating the Canon imageFORMULA DR-C230 into your existing workflow is seamless and hassle-free. The scanner is compatible with various document management systems and features a rich selection of scanning software, allowing you to tailor your scanning experience to meet your specific requirements. You can easily create customized scan profiles, automate repetitive tasks, and streamline your overall document processing.
Reliability and Durability
Designed for long-lasting performance, the Canon imageFORMULA DR-C230 is built to withstand heavy-duty scanning demands. Its solid construction and durable components ensure consistent and reliable operation, even in high-volume scanning environments. You can rely on this scanner to consistently deliver exceptional results, day in and day out.
Why Choose Canon imageFORMULA DR-C230 for Website Development?
As a leading provider of website development services, Design By Nur understands the importance of efficient document management in maintaining a smooth and successful online presence. The Canon imageFORMULA DR-C230 offers the perfect solution for businesses looking to enhance their website development processes.
In the competitive world of website development, time is of the essence. The Canon imageFORMULA DR-C230's fast scanning speed enables you to quickly digitize important documents, such as contracts, invoices, and project files, allowing you to work with digital copies promptly. This not only saves time but also reduces the chances of errors and miscommunication, leading to improved project management and client satisfaction.
Furthermore, the scanner's advanced image processing technology ensures top-quality scans, delivering sharp and clear images of website mock-ups, design drafts, and other visual materials. This level of precision is crucial for effective collaboration with clients and team members during the website development process.
The compatibility of the Canon imageFORMULA DR-C230 with various document management systems facilitates seamless integration into your existing workflow. You can effortlessly incorporate scanned documents into your website development projects, ensuring a streamlined and organized approach from start to finish.
Last but not least, the reliability and durability of the Canon imageFORMULA DR-C230 make it a trustworthy companion for your website development endeavors. The scanner's robust design and exceptional performance guarantee consistent, high-quality results, allowing you to focus on creating outstanding websites for your clients.
Take Your Document Management and Website Development to the Next Level
In conclusion, the Canon imageFORMULA DR-C230 offered by Design By Nur is an indispensable tool for businesses and consumers in need of top-notch scanning capabilities. Its advanced features, such as superior scanning speed, automatic document feeding, advanced image processing, effortless integration, and reliable performance, make it the ideal choice for website development.
Discover the power of efficient document management. Unleash your website development potential. Choose the Canon imageFORMULA DR-C230 and take your projects to new heights.