How to Effectively Advertise During Inventory Shortages
Mar 21, 2021
Blog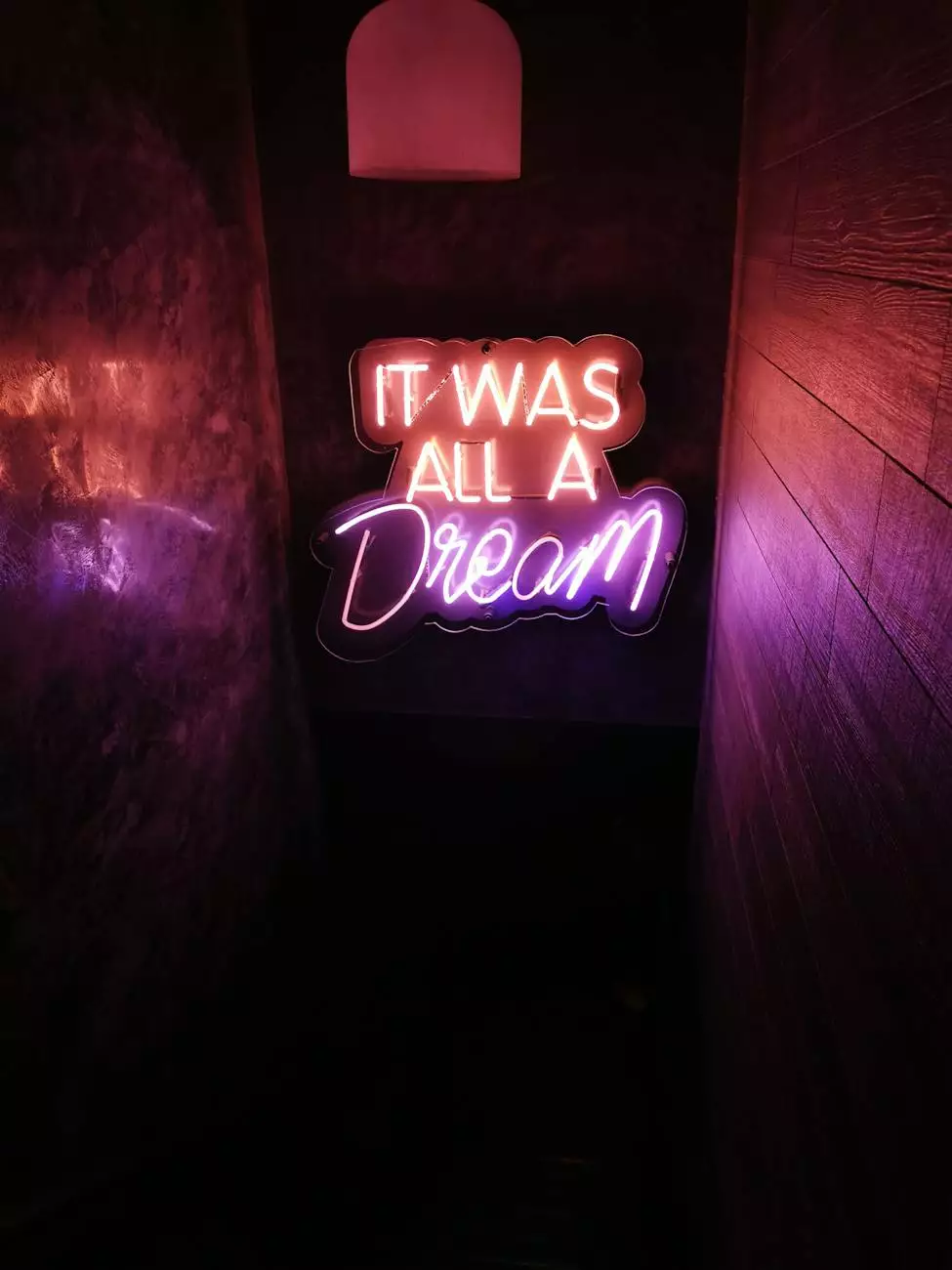 As a business owner, you understand the challenges that come with inventory shortages. The last thing you want is to lose potential customers due to limited stock availability. However, with the right advertising strategies, you can overcome these obstacles and maximize your sales even during inventory shortages.
Understanding the Impact of Inventory Shortages on Advertising
Inventory shortages can negatively impact your advertising efforts if not properly addressed. When customers visit your website or physical store and find that the items they desire are out of stock, it can result in frustration and disappointment. This is why it's crucial to adapt your advertising techniques to ensure that you continue to attract and engage your target audience, despite limited inventory.
1. Highlight Scarcity and Exclusivity
One effective approach to advertising during inventory shortages is to emphasize the scarcity and exclusivity of your products. By creating a sense of urgency, you can stimulate demand, even if the available quantity is limited. Utilize keywords such as "limited edition," "exclusive offer," or "get it before it's gone." This will create a sense of urgency and motivate potential customers to make a purchase quickly.
2. Focus on Customer Education and Solutions
During inventory shortages, it's essential to shift your advertising focus from product availability to customer education and solutions. Instead of solely promoting specific products, offer valuable insights and advice related to your industry. This can include blog posts, articles, or video tutorials that address common challenges your target audience may face. By positioning yourself as a trusted source of information, you can maintain customer engagement even if they don't find the exact product they were initially looking for.
3. Optimize Online Store Navigation
When faced with inventory shortages, optimizing your online store's navigation becomes crucial. Ensure that your website is user-friendly, intuitive, and easy to navigate. Implement effective search filters, sorting options, and clear product categorization. This will allow customers to find alternative products or explore different categories effortlessly. A seamless shopping experience is key to retaining visitors and driving conversions, even with limited inventory.
4. Leverage Social Media Advertising
Social media platforms are powerful advertising tools, especially during inventory shortages. Utilize platforms such as Facebook, Instagram, or Twitter to showcase your products, highlight any new arrivals, or share customer testimonials. Engage with your audience by running contests, giveaways, or limited-time promotions that create a sense of excitement and encourage sharing. Social media advertising can amplify your reach and attract new customers, even if your inventory is limited.
5. Collaborate with Influencers
One effective strategy to overcome inventory shortages is to collaborate with influencers in your industry. Identify influential individuals or bloggers who align with your brand values and target audience. Partner with them to create authentic and engaging content, such as sponsored blog posts, reviews, or social media mentions. Influencers can help drive traffic and generate interest in your products, even when stock is limited.
6. Implement Pre-Ordering or Waitlist Options
If you anticipate inventory shortages, consider implementing pre-ordering or waitlist options on your website. This allows customers to secure their desired products in advance, ensuring that they will be notified once the item is back in stock. Pre-ordering and waitlist options can significantly reduce customer frustration and also provide valuable insights regarding future demand.
7. Personalize Email Marketing Campaigns
Email marketing remains a powerful tool, particularly during inventory shortages. Segment your email list based on customer preferences, purchase history, or browsing behavior. Use personalized email campaigns to deliver tailored product recommendations or exclusive deals to individual customers. By leveraging personalization, you can drive engagement, conversions, and customer loyalty, even when specific items are temporarily out of stock.
Conclusion
Inventory shortages present challenges for businesses, but with effective advertising strategies, you can overcome these obstacles and maximize your sales. By highlighting scarcity and exclusivity, focusing on customer education and solutions, optimizing your online store navigation, leveraging social media advertising, collaborating with influencers, implementing pre-ordering or waitlist options, and personalizing your email marketing campaigns, you can continue to thrive even during inventory shortages.
Design By Nur, a leading business and consumer services - website development company, is here to assist you in crafting effective advertising campaigns that drive results. Contact us today to learn more about our services and how we can help your business succeed.