3 Tips for Performing Simple Printer Maintenance
Jan 11, 2019
Blog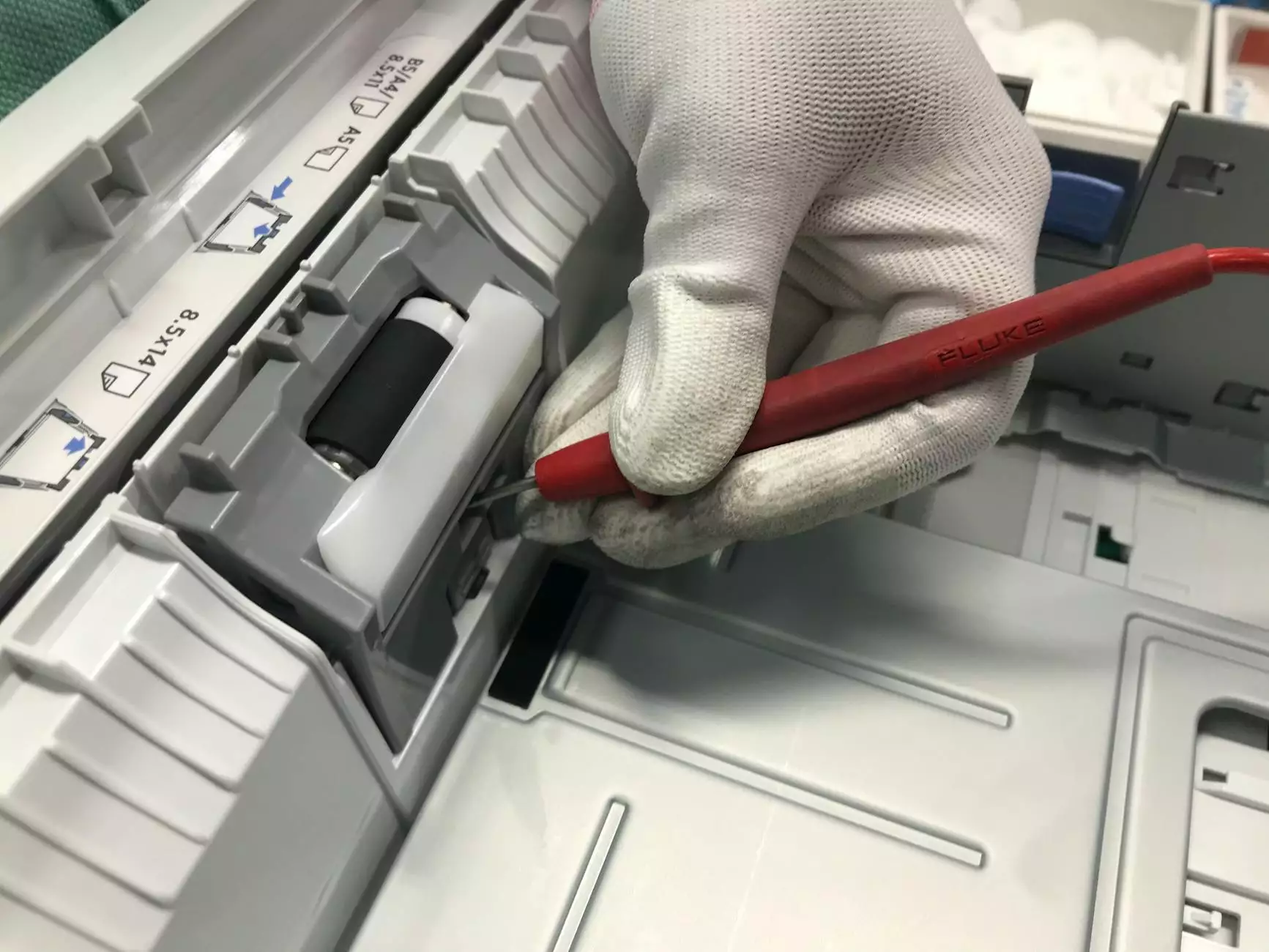 Welcome to Design By Nur's blog, where we provide valuable insights and tips on various topics related to business and consumer services. In this post, we will share three essential tips for performing simple printer maintenance that will help you optimize your printer's performance, extend its lifespan, and avoid unnecessary downtime.
1. Regularly Clean the Printer
Keeping your printer clean is crucial to ensure optimal performance. Over time, dust, debris, and ink residue can accumulate inside the printer, affecting its functionality and print quality. To prevent these issues, follow these steps:
a) Turn Off and Unplug the Printer: Before cleaning your printer, make sure it is turned off and unplugged to avoid any potential electrical hazards.
b) Remove Dust and Debris: Gently wipe the exterior surfaces of the printer with a clean, lint-free cloth. Pay attention to areas prone to dust build-up, such as ventilation holes and paper trays.
c) Clean the Printer Heads: Printer heads can get clogged with dried ink, causing smudging or streaking on the prints. Use the printer's cleaning function or consult the manufacturer's manual on how to clean the printer heads properly.
d) Clean the Paper Feed Rollers: Over time, paper dust and debris can accumulate on the feed rollers, leading to paper jam issues. Use a soft cloth lightly moistened with water to clean the rollers. Avoid using alcohol-based solutions as they may damage the rollers.
2. Use High-Quality Ink and Paper
The choice of ink and paper directly impacts the quality and longevity of your prints. Using low-quality ink cartridges and paper can result in poor print quality, smudging, and even damage to your printer. Follow these tips to ensure you use high-quality supplies:
a) Genuine Ink Cartridges: Purchase ink cartridges from reputable vendors or directly from the printer manufacturer to ensure compatibility and superior performance.
b) Quality Paper: Invest in good-quality paper to achieve professional-grade prints. Low-quality paper may cause paper jams or produce faded, streaky prints.
c) Store Ink Properly: Store unused ink cartridges in a cool, dry place to prevent them from drying out before use.
3. Update Printer Firmware and Drivers
Regular firmware and driver updates can enhance your printer's performance, add new features, and improve compatibility with software applications. Here's how to update your printer:
a) Check for Updates: Visit the printer manufacturer's website and navigate to the support or downloads section. Look for the latest firmware or driver updates specific to your printer model.
b) Follow Installation Instructions: Download the updates and follow the provided instructions to install them correctly. Make sure to restart your printer after the update is complete.
By keeping your printer's firmware and drivers up to date, you ensure optimal performance and minimize the risk of compatibility issues.
Remember, regular maintenance plays a vital role in preserving your printer's longevity and preventing costly repairs. Incorporate these tips into your printer maintenance routine to enjoy trouble-free printing for years to come.
We, at Design By Nur, offer top-notch website development services catering to various industries, including Business and Consumer Services. With our expertise and commitment to delivering exceptional results, we take pride in assisting businesses in achieving their online goals.