Video Production in Spokane, WA
Nov 4, 2017
Services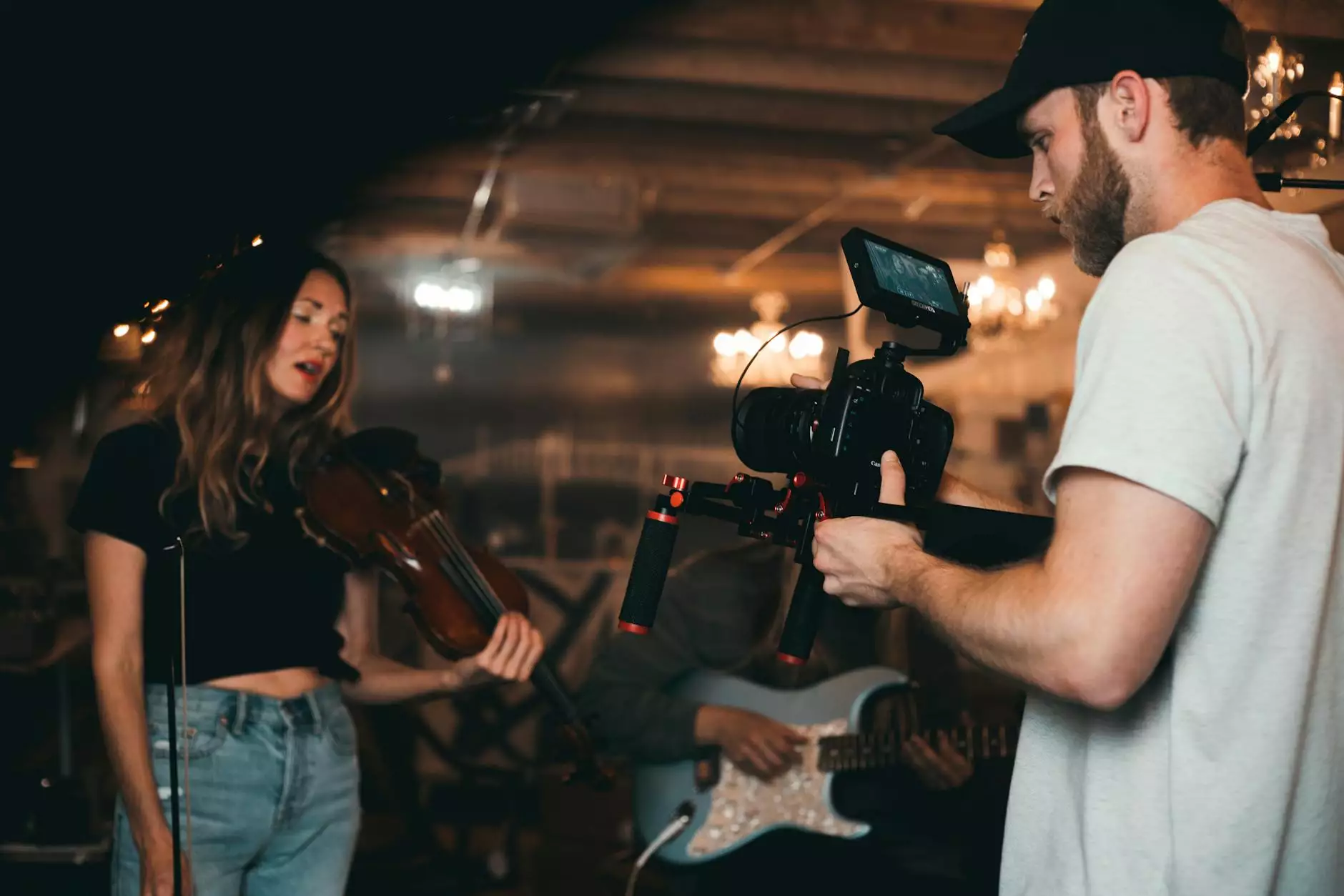 Why Choose Design By Nur for Your Videography Needs?
Design By Nur is a leading provider of video production services in Spokane, WA. We understand the importance of high-quality videos in today's digital world. Whether you are a business looking to promote your products or services, or an individual wanting to capture special moments, our team of experienced professionals is here to help.
Our Video Production Process
At Design By Nur, we believe in delivering exceptional results. Our video production process is designed to ensure that every project meets and exceeds our clients' expectations.
1. Initial Consultation
During the initial consultation, we take the time to understand your goals and requirements. We discuss your vision, target audience, key messages, and any specific elements you want to include in the video.
2. Planning and Scriptwriting
Once we have a clear understanding of your goals, our team of talented scriptwriters and video strategists develop a detailed plan for your video. We create a compelling script that aligns with your objectives and resonates with your target audience.
3. Pre-production
During the pre-production phase, we handle all necessary preparations, such as scheduling, casting, location scouting, and equipment setup. Our experienced team ensures that everything is in place for a successful video shoot.
4. Video Production
Our skilled videographers capture stunning footage using the latest equipment and techniques. We pay attention to details, ensuring that every shot is visually appealing and enhances the overall story of your video.
5. Post-production
Once the shooting is complete, our editing wizards step in. We carefully select the best shots and apply professional editing techniques to enhance visuals, add special effects, and incorporate any necessary animations or graphics.
6. Delivery and Distribution
Finally, we deliver the finished video to you in the desired format. We can also assist you with video distribution strategies, helping you reach your target audience effectively through various channels, such as social media platforms, your website, or YouTube.
Our Videography Services
Design By Nur offers a wide range of videography services tailored to your specific needs.
Corporate Videos
Our corporate video production services help businesses showcase their products, services, and company values in a professional and engaging manner. We understand the importance of creating a strong brand image and delivering impactful messages that resonate with your target audience.
Event Coverage
From conferences and trade shows to weddings and social events, Design By Nur provides comprehensive event coverage services. We capture the essence of your event, ensuring that every moment is preserved and can be relived for years to come.
Product Demonstrations
If you have a new product to introduce or want to showcase its features and benefits, our product demonstration videos are the perfect solution. We combine creativity, storytelling, and compelling visuals to create videos that leave a lasting impression on your audience.
Testimonials and Case Studies
In today's world, customer testimonials and case studies play a crucial role in building trust and credibility. Our team is skilled at capturing authentic testimonials and creating compelling case study videos that highlight the positive experiences of your satisfied customers.
Contact Design By Nur for Exceptional Videography Services
Ready to take your video production to new heights? Contact Design By Nur today for a consultation. Our dedicated team of experts is passionate about bringing your vision to life with high-quality and captivating videos. Let us help you make a lasting impression on your audience.
Design By Nur - Your Trusted Videography Partner in Spokane, WA
Design By Nur, a premier provider in Spokane, WA, specializes in professional video production services. With a proven track record and a commitment to excellence, we are dedicated to delivering exceptional results for businesses and individuals alike.