Local Business Listing Services
May 20, 2022
Services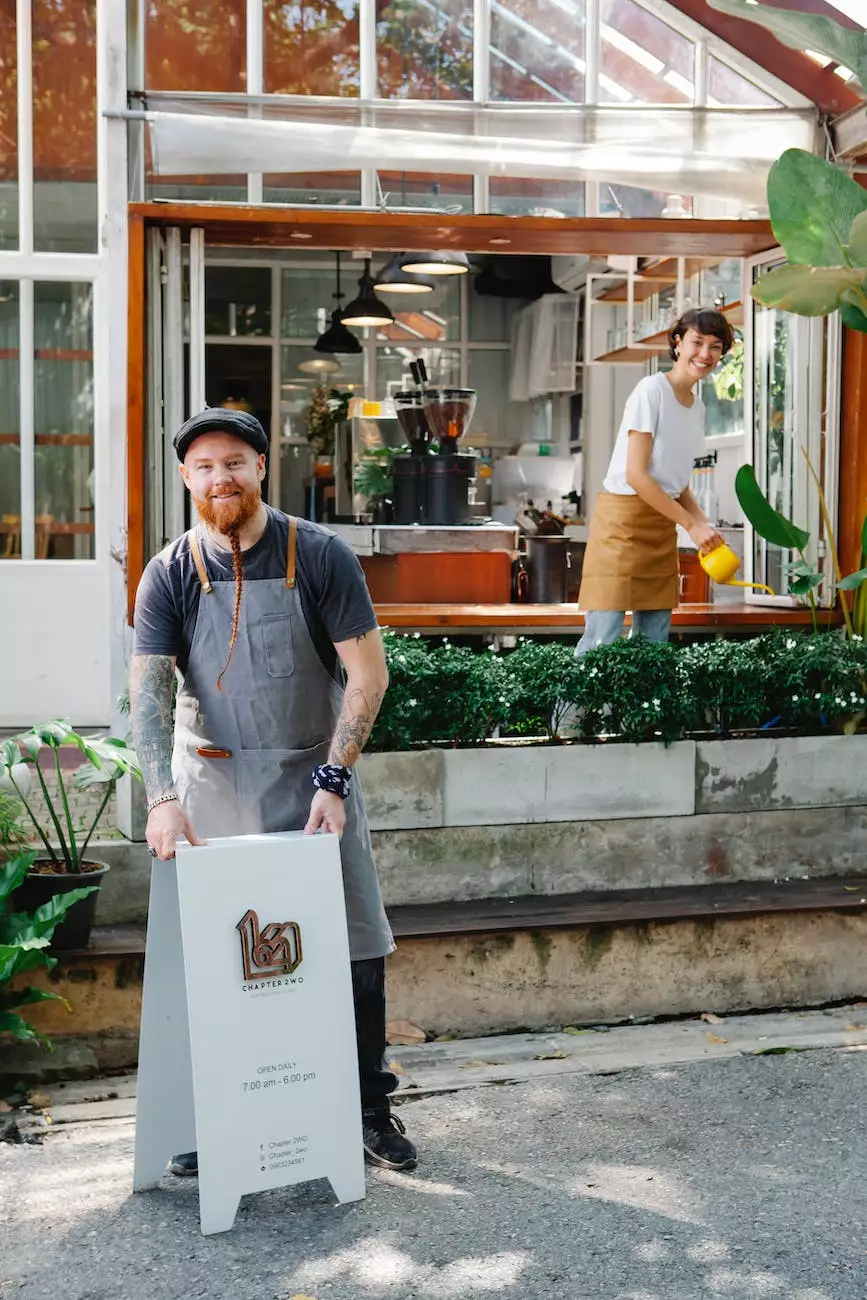 Effective Local Business Listings in Seattle, Tacoma, and Bellevue WA
Welcome to Design By Nur, your premier destination for professional local business listing services in Seattle, Tacoma, and Bellevue WA. We specialize in offering high-end business listing management solutions for businesses in the website development category. With our expertise and dedication to superior online visibility, we can help your business stand out from the competition.
Why Invest in Local Business Listings?
As a business in the website development industry, it is crucial to have a strong online presence that reaches your target audience effectively. Local business listings play a vital role in improving your visibility on search engines and increasing traffic to your website. By optimizing your business information across various platforms, you can ensure that potential customers find you easily when searching for relevant services in Seattle, Tacoma, and Bellevue WA.
Comprehensive Business Listing Management
At Design By Nur, we understand the importance of an all-encompassing business listing management strategy. Our team of SEO experts and high-end copywriters works closely with you to create detailed and compelling business listings that accurately represent your brand and attract potential customers. We focus on optimizing your listings for relevant keywords and providing comprehensive information that helps you outrank your competitors in search engine results pages.
Our Business Listing Services Include:
Accurate and consistent NAP (Name, Address, Phone number) information across all platforms.
Keyword research and optimization to improve search engine rankings.
Creation and optimization of compelling business descriptions.
Selection and optimization of relevant categories and subcategories.
Integration of high-quality images and videos to enhance user engagement.
Monitoring and management of customer reviews and ratings.
Regular update and maintenance of business listings.
The Benefits of Our Local Business Listing Services
By leveraging our local business listing services, you can enjoy a myriad of benefits that truly set your website development business apart:
Increased Online Visibility
Our strategic approach to business listings ensures that your brand gains maximum exposure to potential customers in Seattle, Tacoma, and Bellevue WA. By optimizing your listings across multiple platforms, we help you achieve higher visibility on search engine results pages and attract relevant organic traffic to your website.
Improved Search Engine Rankings
Our SEO expertise and attention to detail in business listing management allow us to improve your search engine rankings effectively. By utilizing keyword research and optimization techniques, we focus on enhancing your online visibility and positioning your business as a leading player in the website development industry.
Enhanced Trust and Credibility
A well-maintained and comprehensive business listing inspires trust and credibility among your potential customers. By showcasing accurate information, high-quality visuals, and positive customer reviews, you establish a strong online reputation that makes your business the preferred choice in Seattle, Tacoma, and Bellevue WA.
Increased User Engagement
Engaging and informative business listings compel users to explore more about your website development services. With our expertise in copywriting, we craft compelling descriptions that highlight your unique selling points and encourage users to take action, ultimately boosting user engagement and conversions.
Cost-Effective Marketing Solution
Investing in local business listings is a cost-effective way to promote your website development business. Compared to traditional advertising methods, business listing management offers a higher return on investment, as it targets users actively looking for services in your industry. With our services, you can reach your target audience without breaking your marketing budget.
Contact Us Today for Effective Local Business Listings
If you are ready to enhance your online presence and outrank your competitors, Design By Nur is here to help. Our expert team specializes in providing top-notch local business listing services for businesses in the website development category in Seattle, Tacoma, and Bellevue WA. Contact us today to discuss your requirements and let us create a comprehensive business listing strategy tailored specifically to your business.