The Essential Guide to Connected TV Advertising
Sep 25, 2017
Blog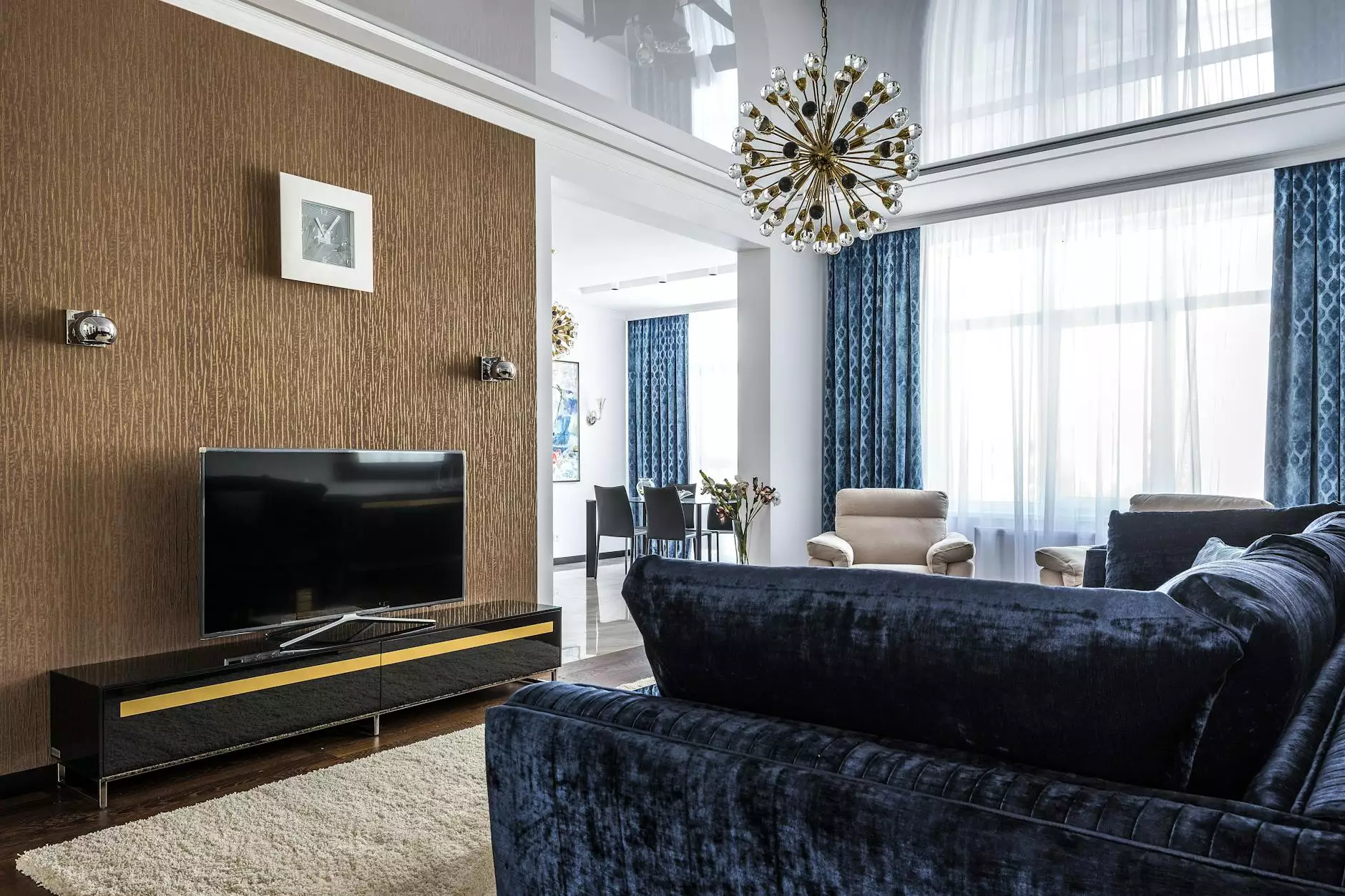 Introduction
In today's fast-paced digital world, connected TV advertising has emerged as a powerful marketing tool for businesses in the business and consumer services industry. Design By Nur, a leading website development company, understands the importance of leveraging this technology to maximize brand exposure and drive conversions. This comprehensive guide will provide valuable insights into connected TV advertising, its benefits, and how it can help businesses stand out in a competitive marketplace.
Understanding Connected TV Advertising
Connected TV advertising refers to delivering targeted advertisements to viewers through internet-connected television sets. It allows businesses to reach their target audience on popular streaming platforms, such as Netflix, Hulu, and Amazon Prime, while they enjoy their favorite shows, movies, or sports events. This form of advertising offers precise audience targeting, interactive ad formats, and detailed performance analytics.
Benefits of Connected TV Advertising
Connected TV advertising offers numerous benefits to businesses in the business and consumer services industry:
1. Enhanced Brand Visibility: With connected TV advertising, businesses can showcase their brand messages on the big screen, capturing audience attention and increasing brand visibility.
2. Precise Targeting: Leveraging advanced data-driven technologies, connected TV advertising enables businesses to target specific demographics, interests, and behaviors, ensuring their ads are seen by the right audience.
3. Higher Engagement: Connected TV advertising provides interactive ad formats, such as interactive overlays, surveys, and click-through options, increasing engagement and driving higher ad recall.
4. Detailed Analytics: Businesses can track and analyze important metrics, such as reach, impressions, completion rates, and conversions, allowing for data-driven optimizations to maximize campaign performance.
5. Cost-Effective: Connected TV advertising offers cost-effective solutions with flexible budgeting options, ensuring businesses can reach a large audience without breaking the bank.
6. Complementary to Other Channels: By incorporating connected TV advertising into their overall marketing strategy, businesses can complement other digital marketing channels, such as social media and search advertising.
Effective Strategies for Connected TV Advertising
To make the most out of connected TV advertising, businesses should consider implementing the following strategies:
1. Define Your Target Audience
Prioritize understanding your target audience's demographics, preferences, and behaviors. This will enable you to create personalized and compelling ads that resonate with your viewers and help generate better results.
2. Craft Engaging and Relevant Ad Content
Invest time and effort in creating high-quality ad content that captures attention, delivers a clear message, and aligns with your brand identity. Remember to highlight the unique selling points of your business and offer a compelling call-to-action that entices viewers to take the desired action.
3. Test and Optimize Your Campaigns
Regularly analyze the performance metrics of your connected TV advertising campaigns. Identify areas for improvement, such as targeting options, ad formats, or creative elements, and make data-driven optimizations to enhance campaign effectiveness.
4. Leverage Dynamic Ad Insertion
Consider utilizing dynamic ad insertion technology, which allows you to deliver personalized ads to different segments of your target audience. This enables you to create more relevant and impactful ad experiences that drive better engagement and results.
5. Collaborate with Experts
Partner with a trusted website development company like Design By Nur that specializes in connected TV advertising. Their expertise and industry knowledge will ensure your campaigns are executed flawlessly, maximizing ROI and delivering exceptional results.
Conclusion
Connected TV advertising has revolutionized the way businesses in the business and consumer services industry reach their target audience. By embracing this powerful marketing tool and implementing effective strategies, businesses can enhance their brand visibility, engage their audience, and drive meaningful conversions. Design By Nur is your trusted partner for website development, including connected TV advertising solutions. Contact us today to explore how we can elevate your online presence and help you achieve your business goals.