The 2023 Facebook Ads Guide for Auto Dealers
Sep 28, 2021
Blog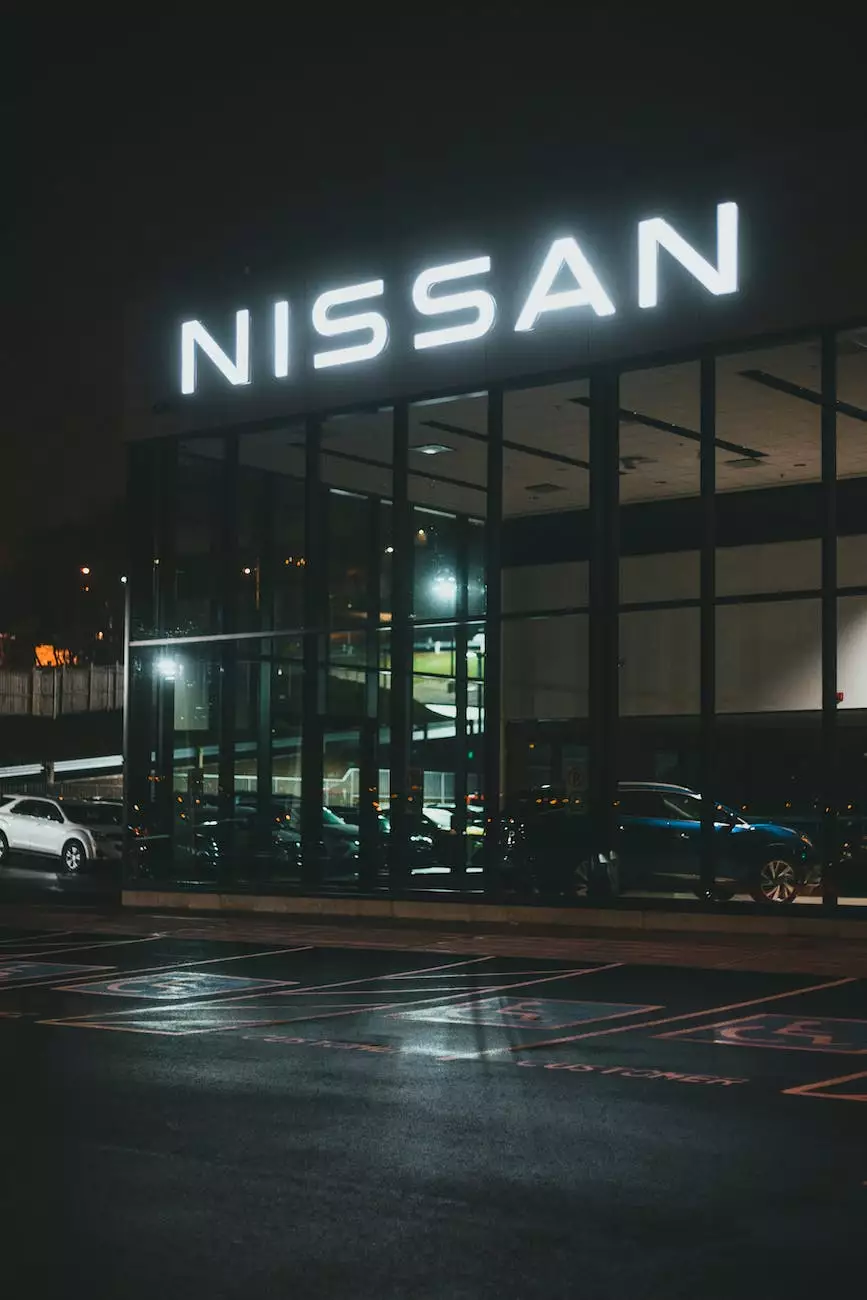 Introduction
Welcome to Design By Nur's comprehensive guide on leveraging the power of Facebook ads for auto dealerships in 2023. As a leading website development provider in the business and consumer services industry, we understand the importance of effective online marketing strategies.
Chapter 1: Understanding Facebook Ads for Auto Dealers
Before diving into the specifics, let's take a moment to understand the significance of Facebook ads for auto dealers. In today's digital age, having a strong online presence is crucial for reaching potential customers.
1.1 The Benefits of Facebook Ads
Facebook ads offer numerous benefits for auto dealerships. They provide a highly targeted advertising platform, allowing you to reach potential customers based on their demographics, interests, and behaviors. By leveraging Facebook's extensive user data, you can narrow down your target audience and maximize the effectiveness of your ads.
1.2 Understanding Different Ad Formats
Facebook offers various ad formats for auto dealerships to choose from. From image ads to video ads, carousel ads to lead generation ads, each format serves a unique purpose and can be tailored to meet your specific marketing goals.
Chapter 2: Crafting Compelling Ad Copy
Creating captivating ad copy is essential for driving engagement and conversions. Here, we'll explore some key strategies to help you write persuasive and effective ad copy for your auto dealership.
2.1 Know Your Target Audience
In order to craft compelling ad copy, it's crucial to have a deep understanding of your target audience. Who are they? What are their pain points? What motivates them to make a purchase? By answering these questions, you can tailor your messaging to resonate with your potential customers.
2.2 Highlight Unique Selling Points
What sets your auto dealership apart from the competition? Whether it's exceptional customer service, a wide selection of vehicles, or exclusive deals, make sure to highlight your unique selling points in your ad copy. Show potential customers why they should choose your dealership over others.
Chapter 3: Optimizing Ad Performance
To make the most of your Facebook ad campaigns, it's crucial to optimize their performance. In this chapter, we'll discuss some strategies to help you achieve better results and maximize your return on investment.
3.1 A/B Testing Your Ads
A/B testing is a powerful technique that allows you to compare the performance of different ad variations. By testing different headlines, images, or even calls-to-action, you can identify which elements resonate best with your target audience and refine your ads accordingly.
3.2 Leveraging Retargeting
Retargeting is a valuable strategy that helps you re-engage potential customers who have previously interacted with your dealership's website or Facebook page. By showing tailored ads to these individuals, you can increase brand recall and drive conversions.
Chapter 4: Tracking and Analyzing Campaign Results
Tracking and analyzing your Facebook ad campaign results is essential for measuring success and identifying areas for improvement. In this chapter, we'll explore some tools and techniques to help you track and analyze your campaign performance.
4.1 Utilizing Facebook Pixel
Facebook Pixel is a powerful analytics tool that allows you to track conversions, optimize targeting, and build custom audiences. By installing the pixel on your website, you can gain valuable insights into user behavior and tailor your ads accordingly.
4.2 Monitoring Key Metrics
Monitoring key metrics such as click-through rates, conversion rates, and cost per lead is crucial for understanding the effectiveness of your campaigns. By regularly reviewing these metrics, you can make data-driven decisions to optimize your ad performance.
Conclusion
By following the strategies outlined in this comprehensive guide, your auto dealership can harness the power of Facebook ads to drive targeted traffic, generate leads, and increase sales. Remember, effective online marketing requires constant testing, optimization, and a deep understanding of your target audience's needs and preferences.
At Design By Nur, we specialize in website development and digital marketing services. Contact us today to learn how we can help your auto dealership stand out in the competitive online landscape.