Owning Your Branded Keyword Searches to Maintain Your Online Reputation
Nov 24, 2019
Blog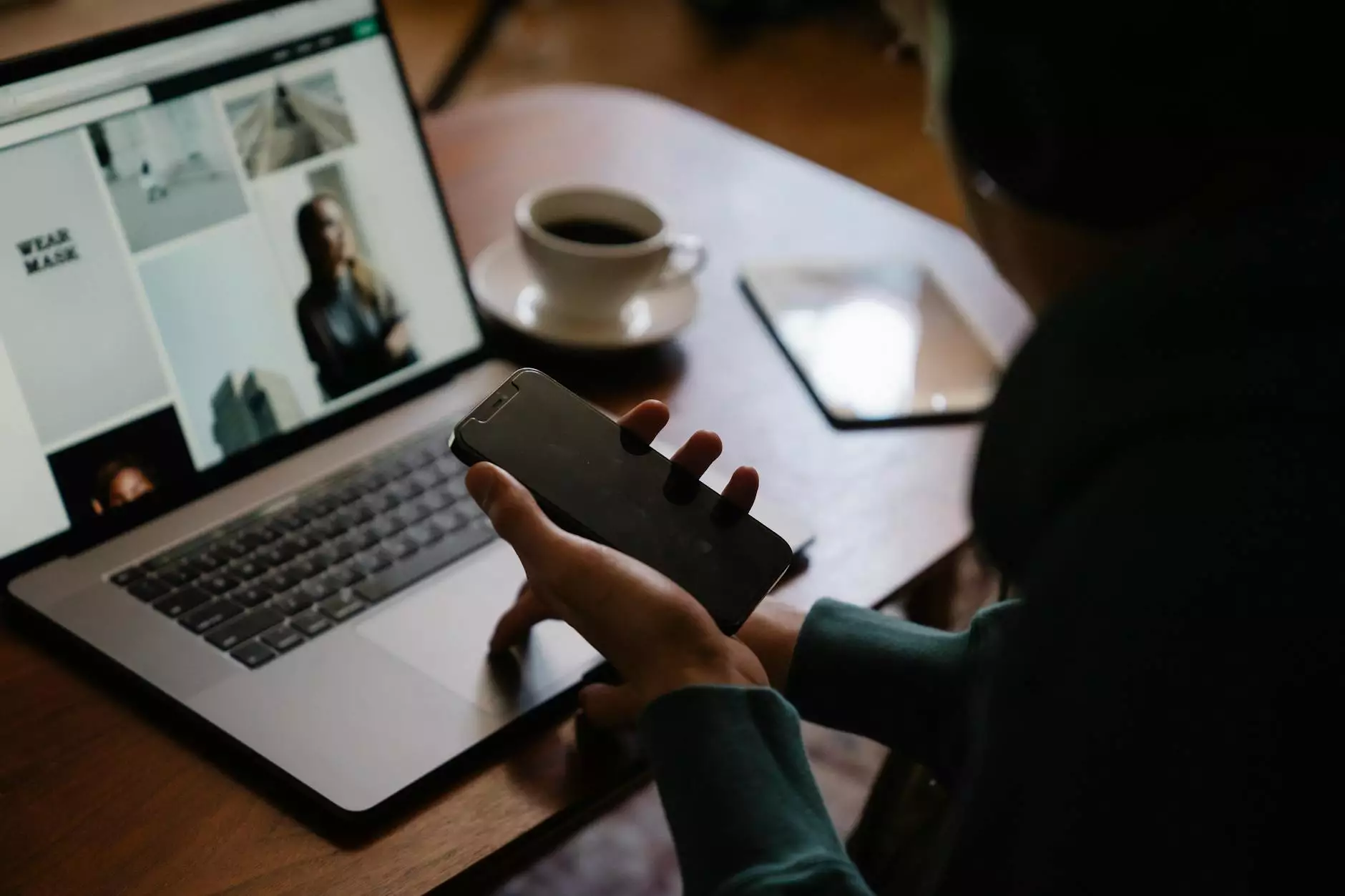 Introduction
Welcome to Design By Nur, a trusted name in the field of website development and online marketing. In this article, we will explore the importance of owning your branded keyword searches and how it can help you maintain a strong online reputation.
The Power of Branded Keyword Searches
In today's digital age, your online reputation is everything. When potential customers search for your business or services, what they find on the first page of search results can make or break their perception of your brand. That's where branded keyword searches come into play.
Branded keyword searches are queries that include your business name or any associated keywords. When your website ranks highly for these searches, it reinforces your brand's authority, trustworthiness, and credibility in the eyes of search engine users.
Benefits of Owning Your Branded Keyword Searches
Owning your branded keyword searches brings a myriad of benefits to your online presence and reputation:
Increased Visibility: When users see your website ranking prominently for their searches, it elevates your brand's visibility and makes it more likely for them to click through and explore your offerings.
Brand Authority: Ranking consistently for branded keyword searches establishes your brand as an authority in your industry. It signals to users that you are a trusted and reliable source of information or products.
Reputation Management: By dominating the search results for your brand-related searches, you have more control over what users see about your business. This allows you to shape and maintain a positive online reputation.
Increased Website Traffic: If users frequently find your website in the top search results for their branded queries, it translates into more organic traffic to your site, leading to potential conversions and business growth.
Competitive Advantage: Outranking your competitors for branded keyword searches puts you ahead in the online race. It helps you capture a larger share of relevant search traffic and stand out in a crowded marketplace.
How Design By Nur Can Help
As a leading business and consumer services company specializing in website development, Design By Nur understands the intricacies of owning branded keyword searches and maintaining a strong online reputation.
Comprehensive SEO Strategy
Our team of SEO experts analyzes your target audience, your industry, and the competitive landscape to develop a comprehensive SEO strategy tailored to your business. We identify the most relevant branded keywords to optimize your website content and ensure maximum visibility on search engine result pages (SERPs).
On-Page Optimization
We optimize your website's meta tags, headings, images, and content to align with your branded keywords. Our copywriters craft compelling and keyword-rich content that not only appeals to search engines but also engages and converts your website visitors.
Link Building
We build high-quality backlinks from authoritative websites to enhance your website's credibility and boost its search engine rankings. Our link building strategies are designed to strengthen your online presence and help you outrank your competitors.
Reputation Management
At Design By Nur, we understand the importance of a positive online reputation. We monitor your brand mentions, reviews, and customer feedback to proactively address any negative sentiment. Our reputation management strategies help you maintain a stellar online image that attracts and retains customers.
Content Marketing
Our content marketing team creates informative and engaging blog posts, articles, and other content assets that establish you as a thought leader in your industry. By consistently delivering valuable content, we ensure your brand resonates with your target audience and dominates the search results for relevant branded keyword searches.
Conclusion
In the competitive online landscape, owning your branded keyword searches is essential for maintaining a strong online reputation and standing out from the competition. With Design By Nur, you have a dedicated partner who can help you achieve and maintain the top rankings in search engine results.
Contact us today to learn more about our website development and SEO services, and let us help you cement your brand's position as a leader in your industry.