Keep Customers Up-To-Date Using Google My Business
Nov 5, 2017
Blog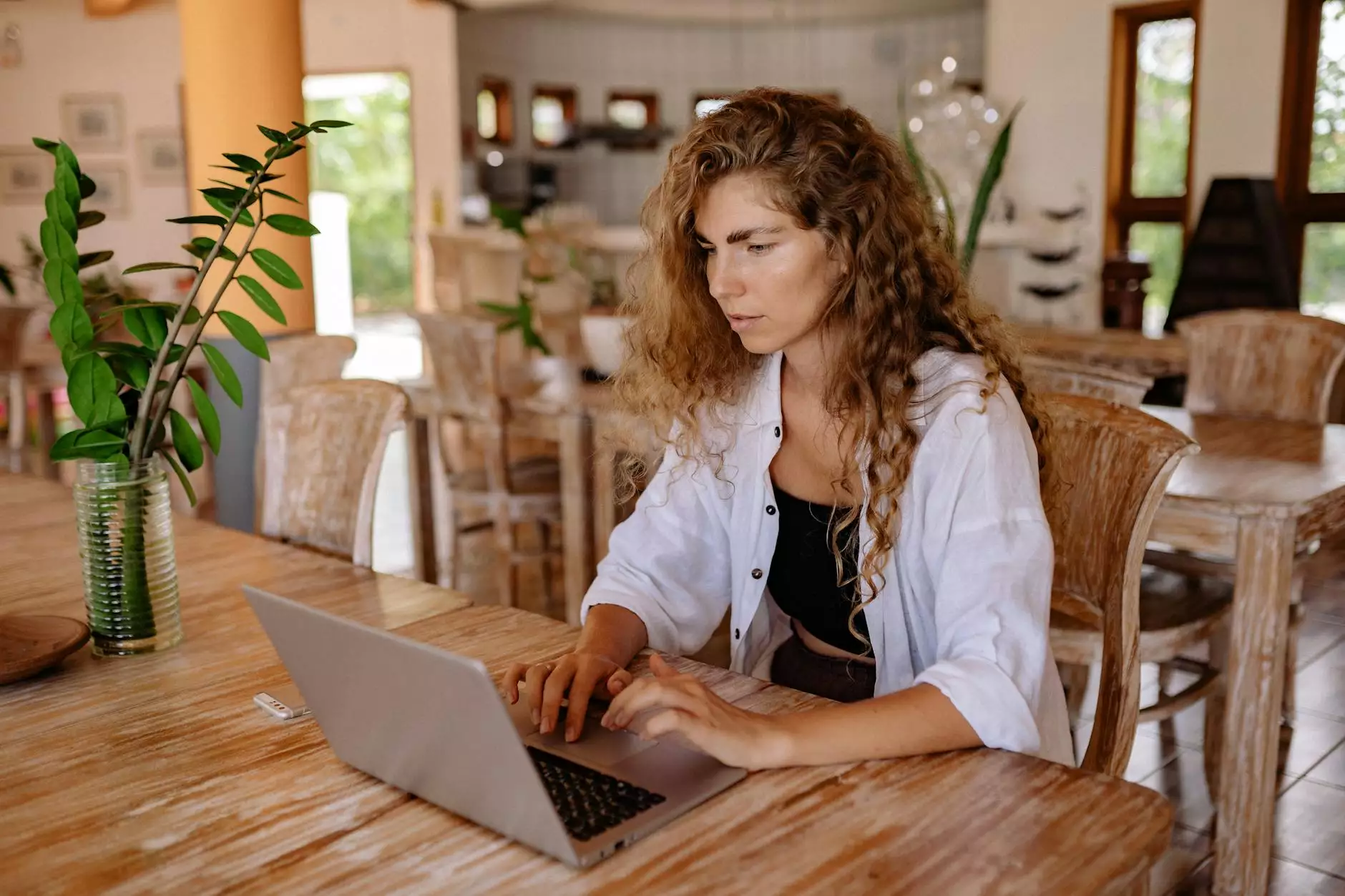 Welcome to Design By Nur, a reputable Business and Consumer Services - Website Development company. In this article, we will explore how your business can leverage the power of Google My Business to keep your customers up-to-date and boost your online visibility.
What is Google My Business?
Google My Business is a free web-based platform provided by Google to help businesses manage their online presence across Google Search and Google Maps. It offers an easy and effective way to update valuable information about your business, including but not limited to your contact details, operating hours, website link, and customer reviews. It serves as a vital tool for enhancing your local SEO and attracting more potential customers.
Importance of Keeping Customers Up-To-Date
In today's fast-paced digital world, providing accurate and up-to-date information to your customers is crucial for maintaining a positive brand image and attracting new business opportunities. By utilizing Google My Business, you can easily keep your customers informed about any changes or updates related to your business, such as special promotions, new product launches, or temporary closures. Regularly updating your Google My Business profile ensures that your customers have access to the most relevant and reliable information, resulting in improved customer satisfaction and brand loyalty.
Enhancing Your Google My Business Profile
Here are some key strategies and best practices to optimize your Google My Business profile and effectively keep your customers up-to-date:
1. Accurate Business Information
Ensure that all your business information, including your business name, address, phone number (NAP details), and website link, is accurate and consistent across all platforms. Inconsistencies can confuse your customers and negatively impact your local search rankings.
2. Engaging Business Description
Create a captivating and concise business description that highlights your unique selling propositions and resonates with your target audience. Use relevant keywords naturally within your description to improve your visibility in Google search results.
3. High-Quality Images
Upload high-quality images of your business, including your logo, interior and exterior photos, and product/service offerings. Visual content significantly influences customer decision-making, and attractive images can leave a lasting impression on potential customers.
4. Customer Reviews and Ratings
Encourage your satisfied customers to leave positive reviews on your Google My Business profile. Positive reviews not only build trust and credibility but also improve your online reputation. Respond promptly and professionally to both positive and negative reviews to show your commitment to customer satisfaction.
5. Regular Updates and Posts
Utilize the "Posts" feature on Google My Business to share timely updates, company news, promotions, events, and offers. These posts appear alongside your business information in Google search results, providing valuable visibility and driving customer engagement.
6. Q&A Section
Monitor and respond to customer questions in the Q&A section of your Google My Business profile. This helps you address customer queries promptly and provide accurate information, boosting credibility and customer satisfaction.
The Benefits of Google My Business for Your Business
By effectively harnessing the power of Google My Business, your business can benefit in numerous ways:
Increased Online Visibility: A well-optimized Google My Business profile can significantly improve your local search rankings, making it easier for potential customers to find your business.
Enhanced Customer Experience: By keeping your customers up-to-date with accurate information, you provide them with a seamless and hassle-free experience, increasing their trust and loyalty towards your brand.
Insights and Analytics: Google My Business provides valuable insights and analytics, allowing you to understand customer behavior, track performance, and make data-driven decisions to further optimize your online presence.
Competitive Edge: By staying active on Google My Business and regularly updating your profile, you can outrank your competitors and attract potential customers who are actively searching for products or services similar to yours.
Improved Conversions: Through Google My Business, potential customers can quickly access your contact details, website link, and customer reviews, increasing the likelihood of conversions and driving more qualified leads to your business.
Conclusion
In conclusion, leveraging the full potential of Google My Business is crucial for keeping your customers up-to-date and boosting your online visibility. By implementing the strategies mentioned above, you can optimize your Google My Business profile, enhance the customer experience, and gain a competitive edge in today's digital landscape. Stay informed, engage with your customers, and watch your business thrive with Design By Nur, your trusted partner in Business and Consumer Services - Website Development.