Inbound Marketing for Ecommerce Success
Oct 18, 2018
Blog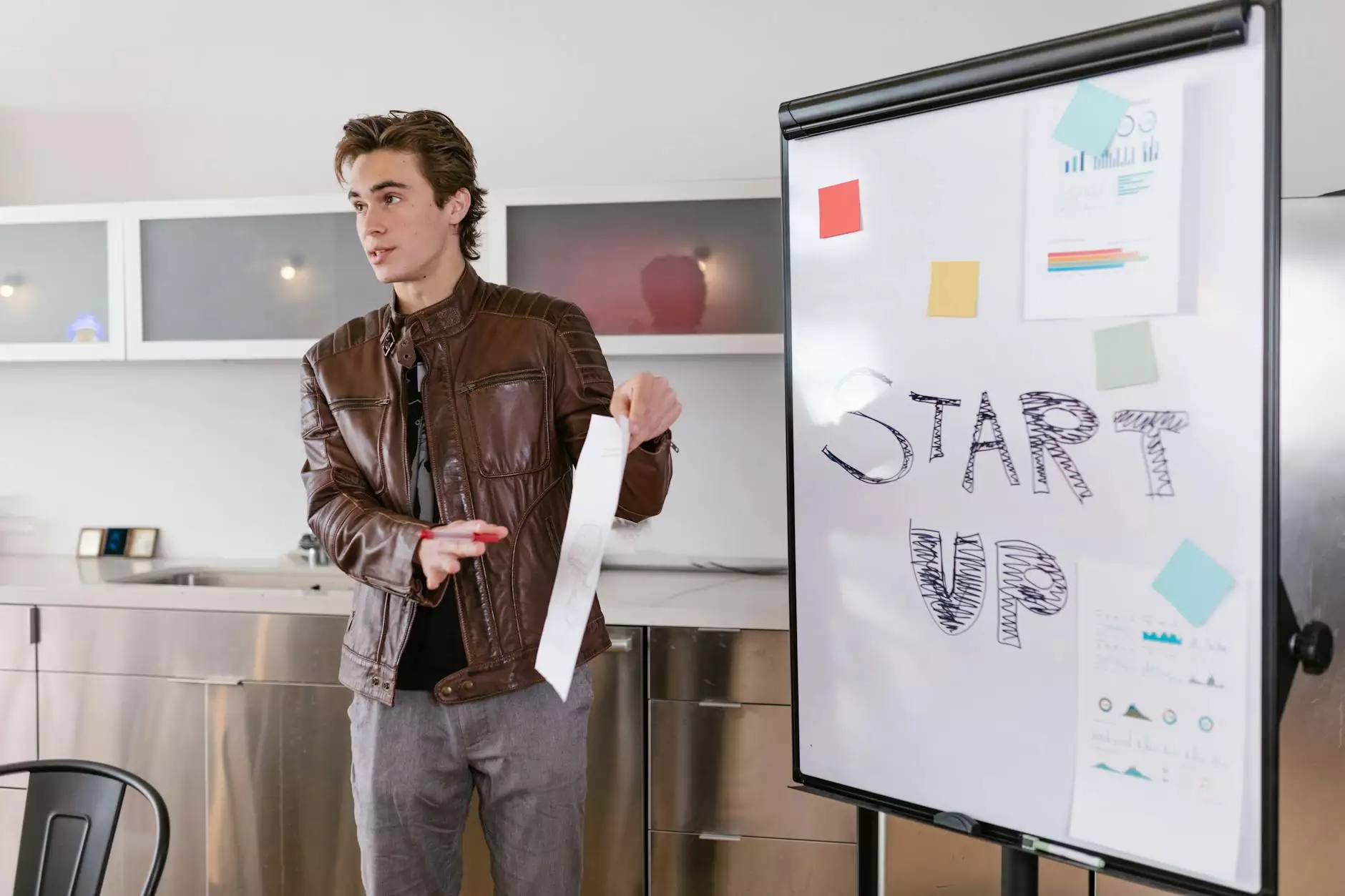 Introduction
Welcome to Design By Nur, your trusted partner in website development for businesses in the Business and Consumer Services industry. In this comprehensive guide, we will explore the power of inbound marketing strategies in achieving ecommerce success. Whether you are a small business owner or an established enterprise, implementing effective inbound marketing techniques can significantly enhance your online presence and drive more conversions. Let's dive in!
Understanding Inbound Marketing for Ecommerce
As the ecommerce landscape continues to evolve, businesses must adopt innovative marketing strategies to stand out from the competition. Inbound marketing, also known as permission marketing, focuses on attracting and engaging potential customers through valuable content and personalized experiences. This approach not only helps build brand loyalty but also drives organic traffic to your website and increases conversion rates.
The Power of Content
Content is the backbone of any successful inbound marketing campaign. By providing high-quality, relevant, and informative content, you can establish yourself as a thought leader in your industry. Start by identifying your target audience and understanding their pain points and interests. Create engaging blog posts, articles, videos, and infographics that address these needs and offer valuable insights. By consistently delivering valuable content, you can attract and retain a loyal following, ultimately driving more qualified traffic to your ecommerce website.
Utilizing SEO Tactics
Search engine optimization (SEO) plays a vital role in increasing your website's visibility on search engines like Google. By optimizing your website's content and structure, you can improve your organic search rankings and drive targeted traffic. Incorporate relevant keywords in your page titles, meta descriptions, headings, and throughout your content. Additionally, focus on creating high-quality backlinks from reputable websites to enhance your website's authority and credibility. Our team at Design By Nur specializes in SEO strategies that can help your business outrank the competition.
The Role of Social Media
Social media platforms have become powerful channels for inbound marketing. Leverage platforms like Facebook, Instagram, Twitter, LinkedIn, and Pinterest to amplify your content and engage with your audience. A well-crafted social media strategy can significantly expand your brand's reach, increase brand awareness, and drive traffic to your ecommerce website. Regularly share your blog posts, images, videos, and other engaging content to encourage social sharing and interaction.
Building Email Marketing Campaigns
Email marketing remains one of the most effective methods for nurturing leads and driving conversions. Capture visitor information through strategically placed opt-in forms on your website and use it to send targeted emails. Personalize your messages based on user preferences, shopping behavior, and previous interactions with your brand. Offer exclusive promotions, discounts, and personalized recommendations to encourage repeat purchases and foster customer loyalty.
Conversion Rate Optimization
Once you have attracted visitors to your ecommerce website, it's crucial to optimize your site for conversions. A user-friendly and visually appealing website design, combined with persuasive call-to-actions (CTAs), can significantly increase your conversion rates. Implement A/B testing to assess the effectiveness of different website elements, such as copy, layout, and CTA placement. Continuously monitor and analyze user behavior on your website to identify areas for improvement and optimize the user experience.
Leveraging User-generated Content
User-generated content, such as customer reviews, testimonials, and social media mentions, can have a significant impact on your ecommerce success. Encourage your satisfied customers to share their experiences and feedback on your website and social media platforms. Positive user-generated content not only builds trust and credibility but also acts as social proof for potential customers. Incorporate customer reviews and ratings on your product pages to influence purchase decisions.
Analyzing Data and Implementing Improvements
An inbound marketing strategy is an iterative process that requires constant monitoring, analysis, and optimization. Utilize web analytics tools to track key performance indicators (KPIs) such as website traffic, conversion rates, bounce rates, and average order value. Identify patterns, uncover insights, and make data-driven decisions to improve your marketing efforts. Regularly update your content, SEO techniques, and promotional strategies based on the data insights you gather.
Partnering with Design By Nur
At Design By Nur, we are dedicated to helping businesses in the Business and Consumer Services industry achieve ecommerce success through strategic inbound marketing and expert website development. Our team of SEO specialists, copywriters, and web designers will work closely with you to create a tailored inbound marketing strategy that drives measurable results. Contact us today to learn more about our services and how we can help your business outrank the competition!
Conclusion
Inbound marketing is a powerful approach for ecommerce success. By creating valuable content, optimizing your website for search engines, leveraging social media, implementing email marketing campaigns, optimizing your conversion rates, utilizing user-generated content, and analyzing data, you can establish a strong online presence and drive more conversions. Partnering with Design By Nur, you gain access to a team of experts who will help you implement effective inbound marketing strategies that will position your business ahead of the competition. Get in touch with us today and take the first step towards ecommerce success!