Google Analytics vs Google Search Console
Jun 9, 2020
Blog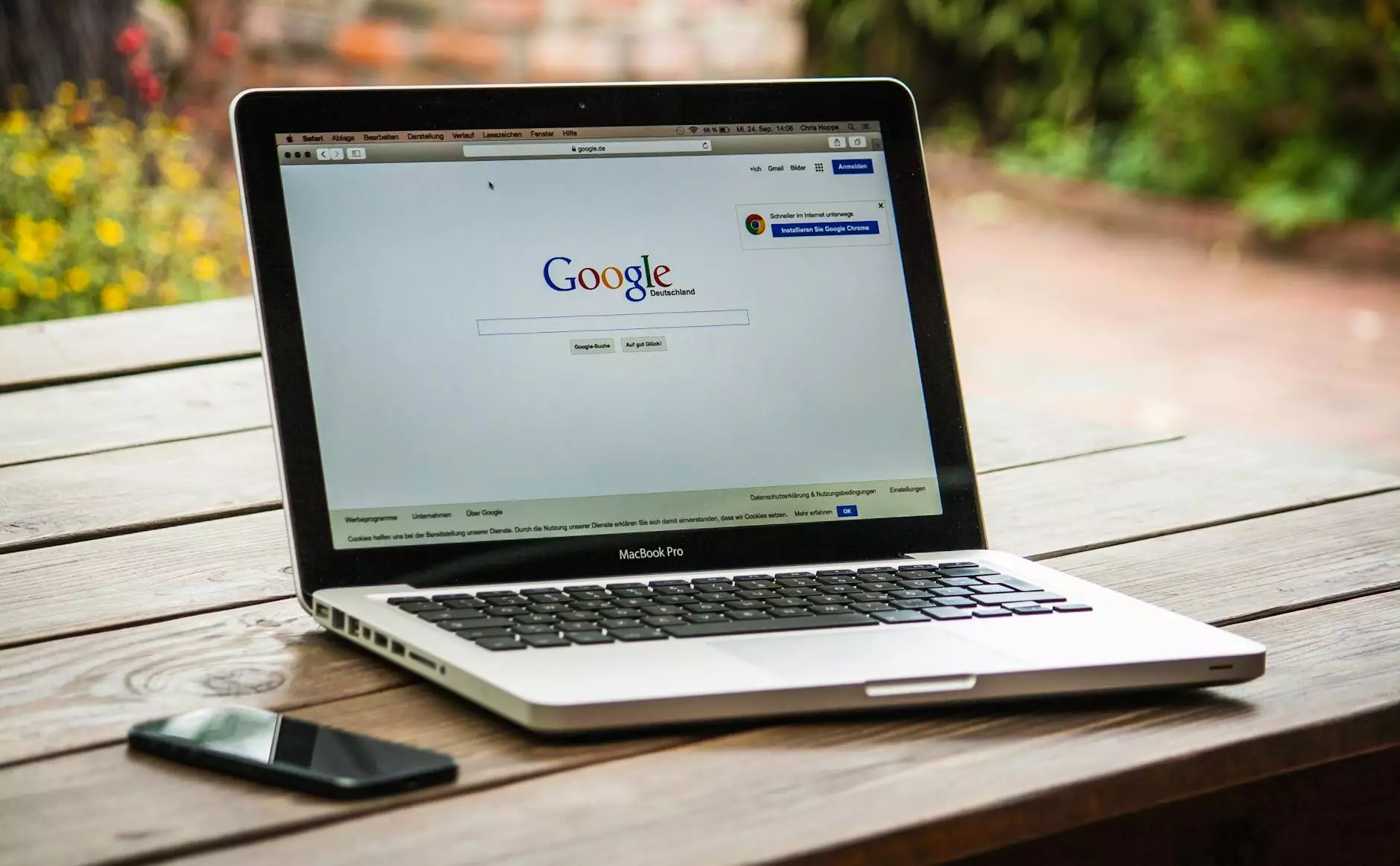 Introduction
Welcome to Design By Nur, your trusted source for exceptional website development services. In this article, we will explore the differences between two powerful tools, Google Analytics and Google Search Console, and how they can bring immense value to your online presence.
Understanding Google Analytics
Google Analytics is a powerful web analytics service offered by Google that provides detailed insights into website traffic, user behavior, and conversions. It allows you to track and measure key metrics such as page views, bounce rate, session duration, and much more.
Benefits of Google Analytics
Embracing Google Analytics can be a game-changer for your business. Here are some of the key benefits it offers:
Data-driven decision making: Google Analytics provides valuable data and metrics that can help you make informed decisions to optimize your website and marketing strategies.
Understanding user behavior: With in-depth reports, you can gain insights into how visitors interact with your website, including their entry and exit points, time spent on each page, and the most popular content.
Evaluating marketing campaigns: By tracking your marketing efforts, you can measure the success of your campaigns, identify which channels are driving traffic and conversions, and allocate resources more effectively.
Conversion tracking: Google Analytics allows you to set up goals, track conversions, and analyze the effectiveness of your sales funnels.
Segmentation and targeting: With advanced segmentation capabilities, you can analyze different user segments and tailor your marketing strategies to specific audiences.
Exploring Google Search Console
Google Search Console, formerly known as Webmaster Tools, is another invaluable tool provided by Google. It focuses primarily on optimizing your website's visibility in search engine results.
Key Features of Google Search Console
Let's take a closer look at the key features and benefits of Google Search Console:
Website monitoring: Google Search Console helps you identify and fix website issues such as crawl errors, broken links, and malware infections, ensuring a smooth user experience.
Keyword performance: You can analyze the keywords that drive organic traffic to your website, monitor their rankings, and identify opportunities for optimization.
XML sitemap submission: With Google Search Console, you can submit your XML sitemap, allowing search engines to discover and index your website's pages more efficiently.
Mobile optimization: The Mobile-Friendly Test tool helps you ensure that your website is optimized for mobile devices, enhancing user experience and search engine visibility.
Structured data: Google Search Console allows you to analyze and optimize the structured data on your website, improving the way search engines understand and display your content.
Integration and Synergy
While Google Analytics and Google Search Console serve different purposes, they work seamlessly together, providing a comprehensive view of your website's performance. By integrating the two tools, you can unlock even more insights and make data-driven decisions that propel your business forward.
Conclusion
Design By Nur is committed to delivering exceptional website development services in the business and consumer services industry. By leveraging the power of tools like Google Analytics and Google Search Console, we ensure your website thrives in the digital landscape. Contact us today to discuss how we can elevate your online presence.