Bolster Your Rental Business with Digital Advertising
Feb 11, 2023
Blog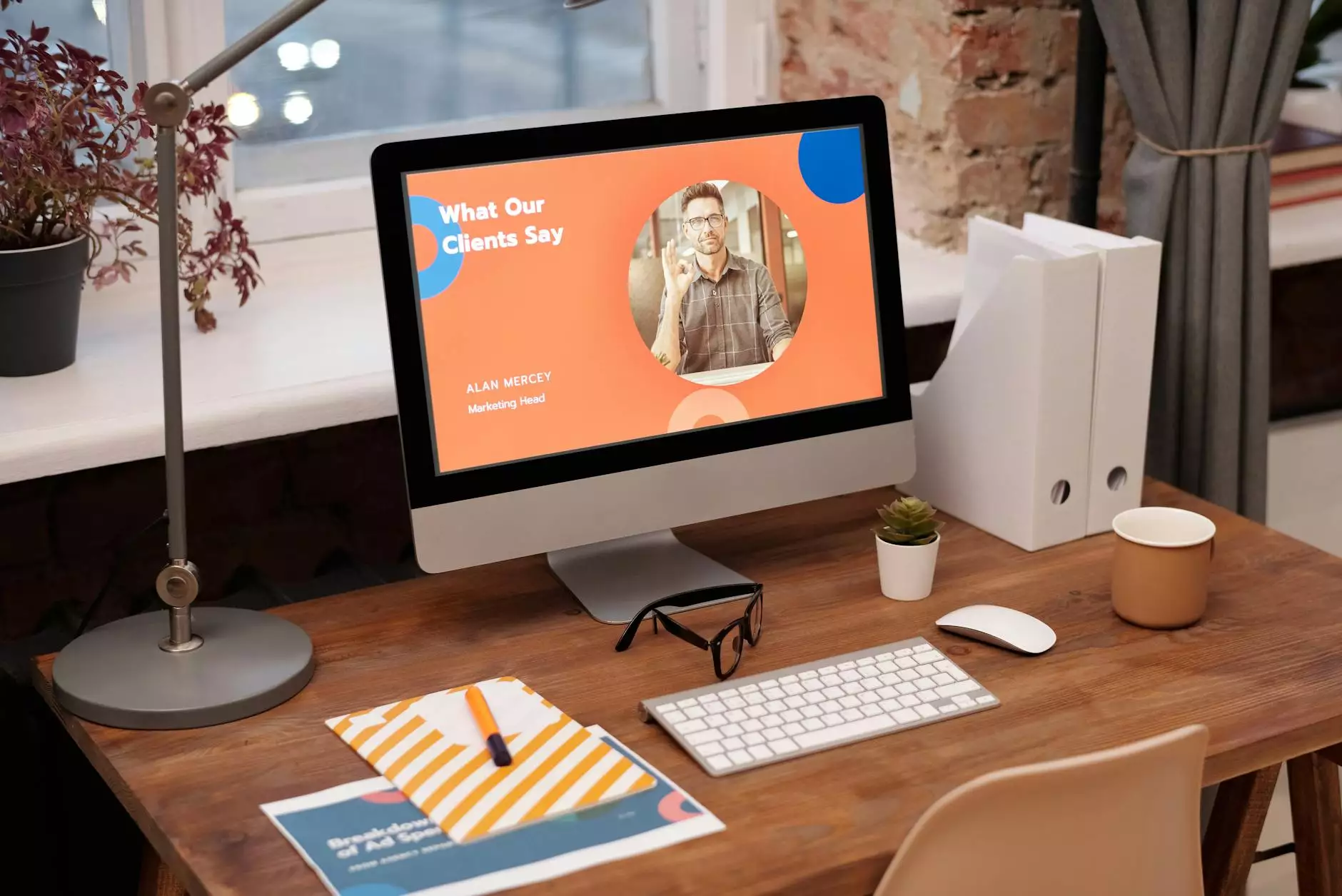 Introduction
Digital advertising has become an essential tool for businesses in the rental industry. Whether you're offering vacation rentals, equipment rentals, or any other type of rental service, a strong online presence can help you reach a wider audience and attract more customers. In this article, we will explore the benefits of digital advertising and how it can enhance your rental business.
Why Digital Advertising Matters
In today's digital age, consumers rely heavily on the internet to find products and services. By investing in digital advertising, you can ensure that your rental business is easily discoverable by potential customers. Effective digital advertising strategies can help you:
Increase Visibility: With targeted online ads, your rental business can appear at the top of search engine results, increasing your visibility and chances of attracting new customers.
Boost Brand Awareness: Consistent and strategic digital advertising can help build brand recognition and establish your rental business as a trusted industry leader.
Drive Traffic to Your Website: Well-crafted ads can encourage potential customers to visit your website, where they can learn more about your offerings and make reservations or bookings.
Generate Qualified Leads: By targeting specific demographics and locations, digital advertising allows you to reach individuals who are more likely to be interested in renting from your business.
Achieve Measurable Results: Unlike traditional advertising methods, digital advertising provides valuable insights and analytics, helping you track the effectiveness of your campaigns and make data-driven decisions.
Creating Effective Digital Advertising Campaigns
Now that we understand the importance of digital advertising, let's delve into how you can create effective campaigns for your rental business:
1. Define Your Target Audience
Identify your ideal customers based on factors such as location, age, interests, and rental preferences. This information will help you tailor your digital ads to reach the right audience.
2. Craft Compelling Ad Copy
Write captivating ad copy that highlights the unique features and benefits of your rental offerings. Use persuasive language to entice potential customers and encourage them to click on your ads.
3. Choose the Right Advertising Channels
Consider utilizing a combination of search engine advertising, social media advertising, and display advertising to maximize your reach. Each channel has its own strengths and can target different types of audiences.
4. Optimize Your Landing Pages
Ensure that the landing pages your ads direct users to are optimized for conversions. Make it easy for visitors to make a reservation or contact your rental business for more information.
5. Monitor and Analyze Performance
Regularly analyze the performance of your digital advertising campaigns to identify areas for improvement. Pay attention to metrics such as click-through rates, conversion rates, and return on investment.
Working with Design By Nur
If you require professional website development services to enhance your rental business's online presence, Design By Nur is here to help. As a leading website development agency specializing in the business and consumer services industry, we have the expertise to create stunning websites that attract and retain customers.
With our tailored website solutions, your rental business can:
Stand Out: We design aesthetically pleasing websites that reflect the unique identity of your rental business, setting you apart from the competition.
Optimize for Search Engines: Our team implements solid SEO strategies to improve your website's visibility on search engine results pages, driving organic traffic to your site.
Streamline User Experience: We create intuitive and user-friendly interfaces, making it easy for visitors to navigate your website and find the information they need.
Mobile Responsiveness: Our websites are designed to work seamlessly across various devices, ensuring a positive user experience for both desktop and mobile users.
Generate Leads: We incorporate effective call-to-actions throughout your website to encourage visitors to take the desired actions, such as making a reservation or contacting your business.
Track Performance: We set up analytics tools to help you track the performance of your website, allowing you to make data-driven decisions and further optimize your digital advertising campaigns.
Contact Design By Nur Today
Ready to take your rental business to new heights with digital advertising and a professionally developed website? Contact Design By Nur today and let our team of experts assist you in achieving your business goals. We are committed to delivering exceptional results that propel your rental business forward.
Don't miss out on the opportunities that digital advertising can bring to your rental business. Contact Design By Nur now!